Liz Truss has inherited a mess. Be careful what you wish for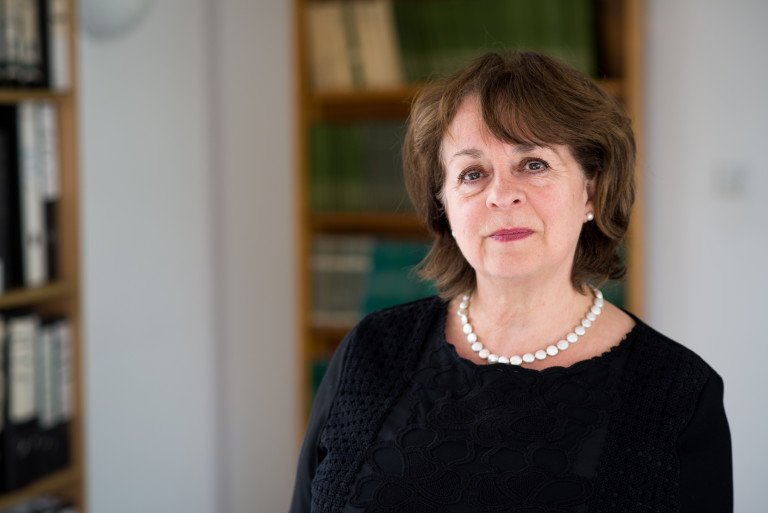 The Secretary of State for Justice, Liz Truss, is coming under increasing pressure from the media and commentators. Some of it is personal. The question that needs answering is whether she is achieving all she can to reform the failing prison system and if not, why not.
It is worth looking back at some of her predecessors. Much of the mess in prisons has been building for decades. John Reid, Jack Straw (twice), David Blunkett, Charles Clarke and Chris Grayling all presided over increasing the number of people in prison. Ken Clarke tried to curb numbers and his reforms led to a small drop, immediately undone by Grayling. Michael Gove looked as though he was going to institute radical reform, but spent too much time thinking about it and left the job before he could do more than undo some of the more egregious decisions of Grayling.
So, Truss has inherited a mess. She has to act to stop the suicides, violence, exploding cost and ripples of crime seeping back into the community.
What she has done could be seen as an achievement against a backdrop of government obsession with Brexit. She has secured significant funding to replace at least a proportion of the staff cut by Grayling. She has secured a reversal of the centralisation of power away from governors, again a Grayling disaster.
Her department has made serious mistakes. A public service like prisons rests on its staff and morale is at an all-time low. The debacle about prison officer pay last week reveals a failure to consult and work with prison officers and governors.
Of course she should be doing more. Repeating the claim that the reforms are the biggest overhaul in a generation is simple nonsense and raises false expectations.
These mega jails will be hotbeds of riot, suicide and crime infestation.
The biggest initiative is the building of a network of mega prisons and this will be the biggest failure. The newly-opened mega jail in Wrexham is the prototype for five more with men having to share small cells with a toilet at the foot of small cement bunks and no ventilation. These mega jails will be hotbeds of riot, suicide and crime infestation.
The prison system is bloated and failing. We do indeed need the most radical reform in a generation, but that is not what is happening because the one change that would make prisons work properly is being ignored.
Liz Truss has to get to grips with the number of men and women in prison. Incarceration is a British obsession and politicians have to say, bluntly and honestly, that its over-use is not the answer. Indeed, prison used inappropriately causes problems. The Secretary of State has to live up to her claims and get a grip on sentencing and prison over-use.
Her challenge is not the public or Parliament, as I believe there is appetite for radical reform. Her challenge is Number 10, which like the Eye of Sauron is focused on Brexit and is refusing to allow other initiatives.
If Liz Truss is pushed out, could someone else do a better job? I am not convinced. To those who are vituperative in their criticism of the present incumbent, I say, look back at the others and be careful what you wish for.
Comments
Join us

Add your voice to our movement for change. Every voice counts and we hope that you will add yours.

Join us today

Support our work

Everything we do is focused on achieving less crime, safer communities, fewer people in prison. We need you to act now for penal reform.

Ways to support