Children and Policing
The Howard League has been campaigning for improvements in the policing of children in England and Wales.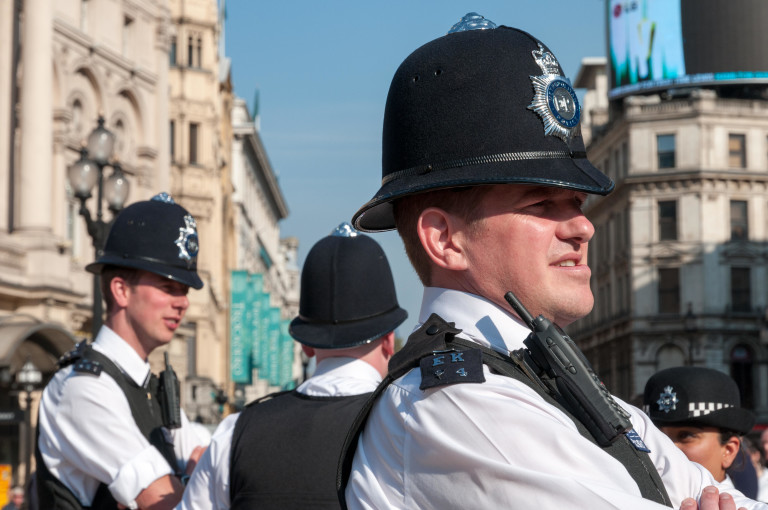 The Howard League has been working with police forces in England and Wales to keep as many boys and girls as possible out of the criminal justice system.
Keeping children out of the criminal justice system helps to prevent crime. Academic research has shown that the more contact a child has with the system, the more entrenched they are likely to become, which increases offending rates.
Child arrests
The Howard League has undertaken a programme of work on child arrests and has been publishing annual data on the number of child arrests in England and Wales since 2008. The indication in the early years was that there were approximately a third of a million child arrests annually.
In the intervening period there has been real change.
71,885
child arrests made by the police in England and Wales during 2019
The total number of arrests has been reduced every year since our campaign began, and the impact can be seen in every police force area in the country.
As well as highlighting the changes that police forces have made to reduce arrest numbers, our research has identified areas where further progress can be achieved.
Criminalisation of children in care
The Howard League is undertaking a major programme of work to end the criminalisation of children living in residential care.
We have published a series of research briefings to broaden understanding of the problem and highlight good practice by police and children's homes.
We are also keeping a blog, so that we can share more of the evidence that we have collected.
Overnight detention
The Howard League has been working to reduce the number of children who are detained overnight by the police.
We have produced research and continue to work with police forces across the country through a series of high-level roundtable meetings to discuss the policy, legislative and practice barriers to reduce the number of children.
Join us

Add your voice to our movement for change. Every voice counts and we hope that you will add yours.

Join us today

Support our work

Everything we do is focused on achieving less crime, safer communities, fewer people in prison. We need you to act now for penal reform.

Ways to support