Donate your birthday
Howard League members and supporters have been helping us by donating their birthdays.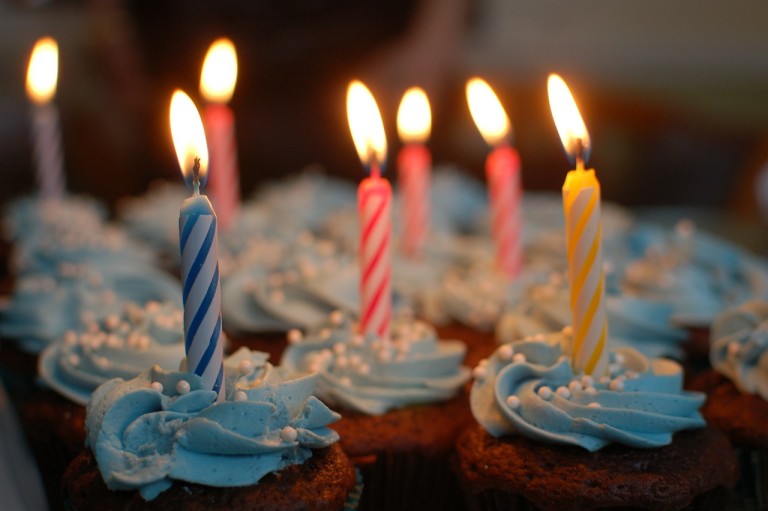 How to donate your birthday
If you would you like to donate your birthday, please email catryn.yousefi@howardleague.org.
Thank you to all our members and supporters who have celebrated their birthdays with us so far!

Lois Lodge celebrated her 63rd birthday with the Howard League.
Lois encouraged friends and family to make donations through JustGiving. This is Lois' story:
"Eight years ago my elderly father was attacked in his home by a middle aged man who is now serving a life sentence. This man had an awful start in life (not an excuse for his action), and subsequently has been in and out of prison. At the time of the attack he was homeless, jobless, and (presumably) hopeless. Prison had not worked, in terms of getting him back on the path to responsible citizenship, and at what cost".
Roger Graef, the theater director and filmmaker, held a fundraising party to celebrate his 80th birthday.
He encouraged friends and families to make donations to the Howard League, raising a total of £3,050.
Roger has a lifelong interest in criminal justice issues: he has been a committed member of the Howard League since 1991 and has made more than fifty films on police and criminal justice issues.

Mike Worthington, celebrated his birthday with the Howard League.
As a former Chief Probation Officer, Mike has long been involved with the criminal justice sector. He is also a longstanding member of the Howard League, having joined us in 1993.
To celebrate his birthday, Mike organised a walking holiday in Snowdonia with 30 friends. Mike's friends raised a total of £240 for the Howard League.
Frank Abel, a Howard League member, celebrated his 83rd birthday in August.
To celebrate he hosted a garden party with wine, cake and strawberries attended by about 100 guests!
He became convinced many years ago that current penal policies are a complete failure, that we lock up far too many people, especially women, and that the concept of rehabilitation in our system is a complete joke.  He has taken an interest in ideas for alternatives to prison and has been inspired by many ideas put forward and piloted by the Howard League.  He supports the Howard League because;
"they exist to challenge the mind-set of politicians and bring in some enlightened policies".

Journalist, Deborah Orr donated her birthday.
This is her story:
"I have been a victim of crime and a journalist writing about social justice, so I know at first-hand how important independent scrutiny of the justice system is. I hope you will join me in supporting the work of the Howard League for Penal Reform.
Winston Churchill believed that 'the treatment of crime and criminals mark and measure the stored-up strength of a nation, and are the sign and proof of the living virtue in it.' I agree with him.
Our prisons currently shout loudly that this nation is short on 'living virtue' and that's why the work of the Howard League for prison reform is so important."
George and Ed celebrated George's birthday by doing a 'prison walk'.
To celebrate the Howard League's landmark 150th birthday, George and Ed (father and son team) decided to walk 28 miles from Wormwood Scrubs in the west of London, to Belmarsh in the east, by way of Wandsworth, Brixton, and Pentonville prisons. They did this on 6 December which was George's birthday!
"[We wanted to] raise money for this tremendous charity – and know that in doing so you would be helping it realise its vision of less crime, safer communities, fewer people in prison. Change is possible. Help the Howard League to make it happen."
Join us

Add your voice to our movement for change. Every voice counts and we hope that you will add yours.

Join us today

Support our work

Everything we do is focused on achieving less crime, safer communities, fewer people in prison. We need you to act now for penal reform.

Ways to support