Events · Howard League events
100 years of the Howard Journal: Lessons for contemporary penal policy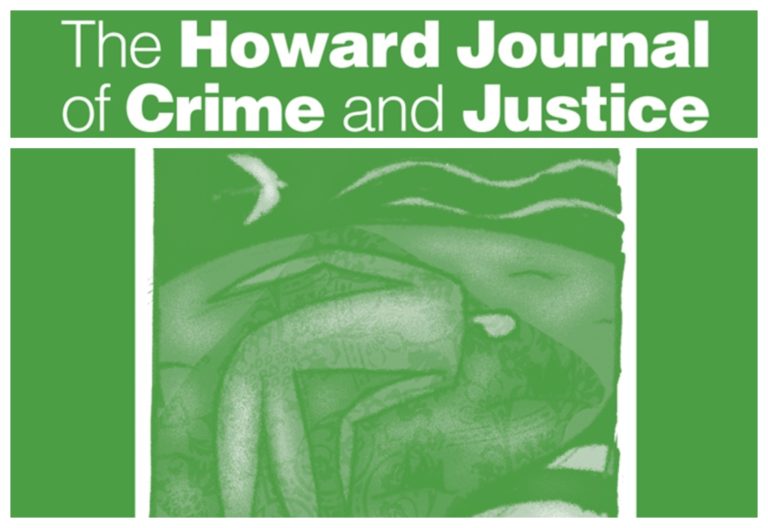 Date: 14 Oct 2021

Location: Online
Tickets
Book your place : Free (donations welcome)
Book now
100 years of the Howard Journal: Lessons for contemporary penal policy
Thursday 14 October 2021, 5–6pm (BST)
This event will be held online
The Howard Journal of Crime and Justice is 100 years old this year, having first been published in October 1921. To mark the occasion, we have commissioned a special centennial issue, guest edited by Professor Clare Anderson, Professor Steve King and Jess Kebbell, which will be published on 1 October 2021. It includes articles from an international line-up of academics and practitioners reflecting on the issues and pre-occupations found in the journal's first issue. At the launch event on Thursday 14 October, panellists will be asked to consider how their paper in the centennial issue speaks to current challenges in penal policy and reform.
Contributors
Ian Loader, Professor, University of Oxford and Editor-in-Chief, Howard Journal of Crime and Justice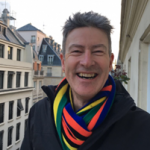 Ian Loader is Professor of Criminology and Professorial Fellow of All Souls College. He is also an Honorary Professorial Fellow in the School of Social and Political Sciences at the University of Melbourne. Ian is a Fellow of the British Academy and the Royal Society for the Arts. 
Ian is the author of six books, including Public Criminology? (Routledge, 2010, with Richard Sparks), and six edited volumes, including Democratic Theory and Mass Incarceration (with Albert Dzur and Richard Sparks, Oxford UP, 2016) and The SAGE Handbook of Global Policing (with Ben Bradford, Bea Jauregui and Jonny Steinberg, 2016). Ian has published theoretical and empirical papers on policing, private security, public sensibilities towards crime, penal policy and culture, the politics of crime control, and the public roles of criminology.  
Ian is currently working on a three-year study entitled 'Place, crime and insecurity in everyday life: A contemporary study of an English town' funded by the Economic and Social Research Council.  
Ian is Editor-in-Chief of the Howard Journal of Crime and Justice. 
Clare Anderson, Professor, University of Leicester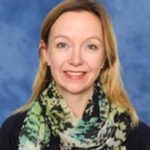 Clare Anderson is a professor of History at Leicester University, is editor of the Journal of Colonialism and Colonial History. Clare's PhD and postdoctoral research centred on the history of prisons, penal settlements and penal colonies in Mauritius and South and Southeast Asia from the late eighteenth to early twentieth centuries.  
Clare is currently directing a project exploring mental health and addiction in the jails of British Guiana, and the aftermaths of colonial penal practices in the present day.  
Clare is a member of the collections and research committee of Royal Museums Greenwich and is External Fellow of the Global History and Culture Centre, University of Warwick. Clare is also currently on the editorial board of the Journal of World History and the English Historical Review. 
Madhurima Dhabuka, Programme Head, Prison Reforms Programme, Commonwealth Human Rights Initiative, New Delhi
Madhurima Dhanuka is the Programme Head of the Prison Reforms Programme at the Commonwealth Human Rights Initiative (CHRI). In this capacity, she leads, manages and develops initiatives of the team in order to improve prison conditions; strengthen prison oversight mechanisms; strengthen pre-trial decision making; ensuring access to prompt and effective legal aid for persons in custody; and protecting rights of vulnerable prisoners including women, transgender people and foreign nationals. She is a lawyer with an LL.M. in Criminal Justice from the University of Nottingham, UK.  She has been associated with CHRI since 2008, and has published numerous studies, reports and resource materials on issues relating to prisoners, legal aid and the criminal justice system.
Jon Collins, CEO, Prisoners' Education Trust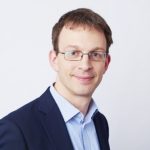 Jon Collins is the Chief Executive of the Prisoners' Education Trust as of April 2021, having previously been Chief Executive of the Magistrates Association. Prior to that, Jon was Chief Executive of the Restorative Justice Council and he has previously worked at the Police Foundation, the Criminal Justice Alliance, the Fawcett Society and Nacro. Jon is a member of the Victims' Commissioner Advisory Group and the Commission on Crime and Problem Gambling. He is also a school governor of a London primary school. 
Helen Johnston, Professor, University of Hull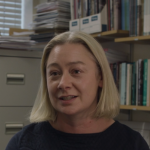 Helen Johnston is an expert in the history of crime and punishment from 1750. She is the first female Professor of Criminology at the University of Hull. She has undertaken extensive research on local prisons, convict prisons and licensing/early release mechanisms. She has researched the experiences of both prisoners and staff and the evolution of prison architecture. She is also interested in crime and criminal justice heritage and the preservation, presentation and dissemination of crime heritage in museums, archives and heritage sites. She has been Principal Investigator and Co-Investigator on a range of funded research projects supported by the Arts and Humanities Research Council, the Economic and Social Research Council, the British Academy and the Leverhulme Trust.
Ashely Rubin, Assistant Professor, University of Hawai'i
Ashley Rubin is an Associate Professor in the Sociology Department at the University of Hawai'i at Mānoa. Ashley's work sits at the intersections of criminology, history, sociology and sociolegal studies. Ashley seeks to understand why we (societies) punish in the ways that we do at different times and places in history. Ashley is also interested in how penal change is possible, what causes a society to adopt new practices or abandon old ones, and what limits are placed on individuals' efforts to effect change.  
Ashley has also written two books; The Deviant Prison (about the Eastern State Penitentiary and the development of modern prisons) and Rocking Qualitative Social Science (a guide to qualitative methods), both published in 2021.  
Heather Shore, Professor, Manchester Metropolitan University
Heather Shore is an historian of crime and youth justice. Heather is interested in how criminal activity has been represented over time; the ways in which governments and other parts of society have responded to the 'problem' of crime and the experiences of the criminals themselves. More recently, Heather has been involved in a project about victims of crime, Victims' Access to Justice through English Criminal Courts, 1675 to the Present. Heather has also been involved with the Our Criminal Ancestors project, working with the public to uncover their family stories of criminals, police and penality.   
Richard Sparks, Professor, University of Edinburgh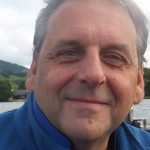 Richard Sparks is Professor of Criminology at the University of Edinburgh. From 2014-17 he was Head of the School of Law. He was from 2006-16 a founding Co-Director of the Scottish Centre for Crime and Justice Research. In 2019 Richard was awarded a doctorate honoris causa by KU Leuven. He is Convener of Howard League Scotland. He is a member of the editorial boards of several journals including Punishment & Society, of which he was editor-in-chief 2000-2004.
Centenary special issue contents:
Foreword – Frances Crook (CEO Howard League for Penal Reform)
Introduction: Celebrating the Centenary of the Howard League and Howard Journal – Clare Anderson (University of Leicester), Jess Kebbell (University of Leicester) and Steven King (Nottingham Trent University)
'Its Object is Not to Degrade, But to Elevate': Reflecting on Preventive Detention in the Early 20th Century – Rachel Bennett (independent scholar)
Revisiting 'America's Penal Experiments' 100 Years Later – Ashley T. Rubin (University of Hawai'i)
 'Prisons and the Public' by Margaret Bondfield, JP – Richard Sparks (University of Edinburgh)
'Fitted both Morally and Physically to Fulfil his Proper Duties in the Battle of Life'? – The Effectiveness or Otherwise of Penal Servitude and Imprisonment 1853–2021 – David J. Cox (University of Wolverhampton)
The Prison Population – Victor Bailey (Former Director at University of Kansas – Hall Center for the Humanities)
Suicides of Boy Prisoners; The Portland Borstal Institution; The Delinquent Child After the War – Heather Shore (Manchester Metropolitan University)
Political Prisoners and the Irish Conflict 100 Years On – Anna Bryson (Queen's University Belfast) Kieran McEvoy (Queen's University, Belfast) and Allely Albert (Queen's University Belfast)
 One Hundred Years On: Have Prisons Switched from Deterrence to Reform? – Madhurima Dhanuka (Programme Head, Prison Reforms Programme, Commonwealth Human Rights Initiative, New Delhi)
Corrupting and Saving: Moral Contamination, Prison Education and Prison History – Helen Johnston (University of Hull)
The Magistrates Association – A Century On – Jon Collins (former CEO Magistrates Association/current CEO Prisoners' Education Trust)
Join us

Add your voice to our movement for change. Every voice counts and we hope that you will add yours.

Join us today

Support our work

Everything we do is focused on achieving less crime, safer communities, fewer people in prison. We need you to act now for penal reform.

Ways to support