Events · Howard League events
Howard League In Conversation With Lyn Brown MP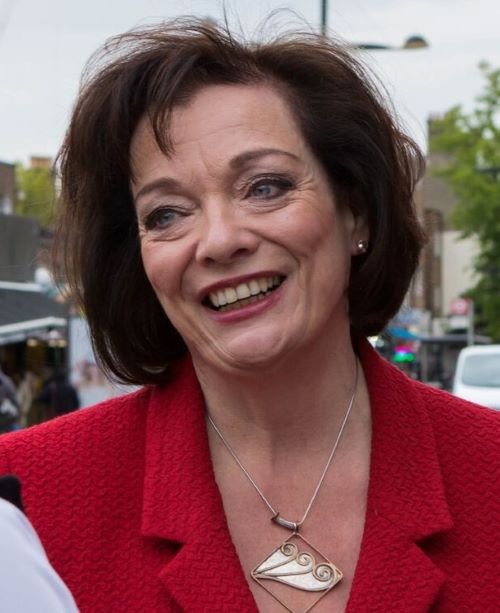 Date: 12 Oct 2020

Location: Online
Tickets
Book your place : Free (donations welcome)
Book now
Monday 12 October 2020
5pm–5.45pm
The Howard League for Penal Reform is holding two In Conversation events during the month of October.
The criminal justice system faces huge challenges as a result of the coronavirus pandemic. Prisons imposed unprecedented restrictions to regimes in order to prevent the spread of the virus. Courts face a mounting backlog of cases and the government has introduced controversial extensions to custody time limits so that individuals not yet convicted of crimes will spend longer in prison on remand. A reunified probation service will seek to make an impact as the government's reform proposals are taken forward.
The Howard League's Chief Executive, Frances Crook, will discuss these and other issues over two evenings with Lyn Brown MP, the Labour Party's Shadow Minister for Prisons and Probation, and with Sir Bob Neill MP, Conservative MP and chair of the Justice Select Committee.
Get involved by registering for these events and downloading the Howard League's new events app, which will allow you to submit questions to our speakers in advance. Attendees will be able to network with each other via the app, which shall also provide access to information on future Howard League events, both for this In Conversation series and for our forthcoming conferences and lectures.
In Conversation with Lyn Brown MP will take place on Monday 12 October between 5pm and 5.45pm.
Lyn Brown MP, Shadow Minister for Prisons and Probation
Before her election as Member of Parliament for West Ham in 2005, Lyn had a long career in local government. In 1988, Lyn was elected as a local councillor in the London Borough of Newham and she continued to sit on Newham Council until her election as Member of Parliament. Lyn held several senior political roles at the LGA and London Councils, leading on Culture for both organisations.
Since 2006, Lyn has held Ministerial and Shadow Ministerial roles, including Assistant Government Whip, Opposition Whip, Shadow Fire Minister, Shadow Policing Minister, and Shadow Treasury Minister with responsibility for Social Justice. Since April 2020, Lyn has been Shadow Prisons and Probation Minister in Labour's Shadow Justice team.
In her spare time Lyn is a voracious reader of fiction. She organises a book club for women Labour MPs, and, because of her particular interest in crime fiction, is on the judging panel of the 2020 Golden Dagger awards.
Join us

Add your voice to our movement for change. Every voice counts and we hope that you will add yours.

Join us today

Support our work

Everything we do is focused on achieving less crime, safer communities, fewer people in prison. We need you to act now for penal reform.

Ways to support