Events · Howard League events
Sentencing principles for young adults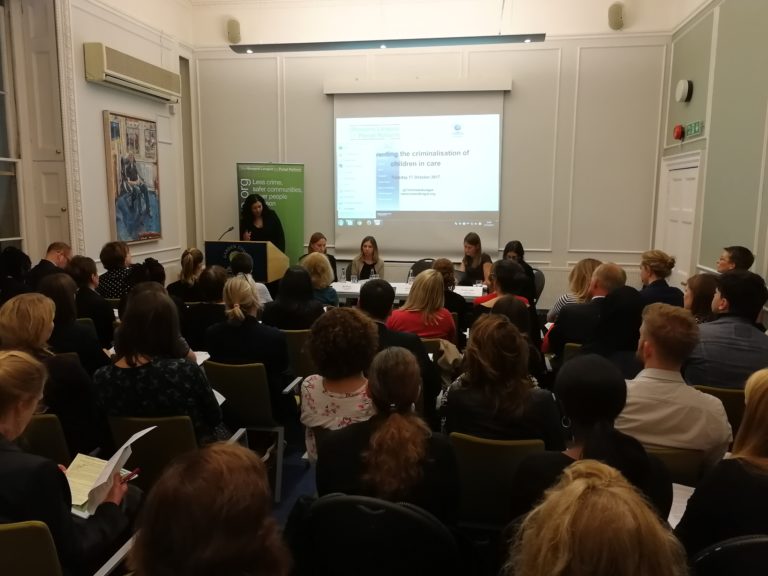 Date: 30 Jan 2019

Location: Doughty Street Chambers, 54 Doughty St, London WC1N 2LS
This event is now fully booked.
Howard League lawyers' network event
30 January 2019, 6–8pm
Doughty Street Chambers, 54 Doughty St, London WC1N 2LS
A panel discussion with Ntale Eastmond, Professor Nathan Hughes, Mrs Justice McGowan and Quincy Whitaker, chaired by Edward Fitzgerald QC
The Howard League has developed a body of sentencing principles setting out the approach to be applied when sentencing young adults. The principles have been crafted in consultation with a multi-disciplinary advisory group and young people.
The panel will lead a discussion on the rationale behind the principles and developments in the field of sentencing young adults. Short presentations from our expert panel will be followed by opportunities for practitioners to contribute ideas.
The principles follow recent work by the Howard League, supported by the T2A – Transition to Adulthood Alliance at Barrow Cadbury Trust, including 'Judging Maturity' and 'Making the case for sentencing principles for young adults'.
Panel:
Edward Fitzgerald QC, Joint Head, Doughty Street Chambers
Edward Fitzgerald QC specialises in criminal law, public law, judicial review and international human rights law. Edward has worked on many cases that have developed the law on sentencing. In June 2008 he was awarded the CBE for services to human rights.
Ntale Eastmond, Young Adult Advisor on Criminal justice
Ntale Eastmond is a member of the Young Adult Advisors on Criminal justice, a group of young adults with lived experience working alongside barrow Cadbury Trust and T2A alliance. Ntale is also a psychotherapeutic counsellor studying for MSc in cultural and global perspectives in mental healthcare.
The Honourable Mrs Justice McGowan, Sentencing Council
Maura McGowan was called to the Bar by the Middle Temple in 1980 and took Silk in 2001. She was appointed an Assistant Recorder in 1997 and as a Recorder in 2000. In 2013 she became Chair of the Bar Council. She was appointed as a High Court Judge in 2014. She was appointed to the Sentencing Council on 2 January 2017.
Dr Laura Janes, Legal Director, Howard League for Penal Reform
Laura Janes is legal director and a solicitor for the Howard League for Penal Reform specialising in prison law, public law and criminal appeals. Laura has worked with children and young people in penal detention for the past ten years. She specialises in representing children serving indeterminate sentences before the Parole Board. She completed a professional doctorate in youth justice in 2014.
Quincy Whitaker, Doughty Street Chambers
Quincy Whitaker is a domestic and international criminal justice human rights barrister at Doughty Street Chambers, called to the Bar in 1991. Quincy sits as a Recorder in the Crown Court.
Professor Nathan Hughes, Department of Sociological Studies, University of Sheffield
Nathan Hughes' research focuses on social policy, criminology and developmental sciences. He has published extensively on the topic of criminal justice policy and practice.
Lawyers' network
Our lawyers' network provides a forum for professionals to discuss key legal penal reform issues. The group meets regularly to discuss and debate legal issues arising from our legal and policy work. It is open to members of the legal profession and others who have an interest in penal reform.
Join us

Add your voice to our movement for change. Every voice counts and we hope that you will add yours.

Join us today

Support our work

Everything we do is focused on achieving less crime, safer communities, fewer people in prison. We need you to act now for penal reform.

Ways to support