Improving outcomes for women at sentence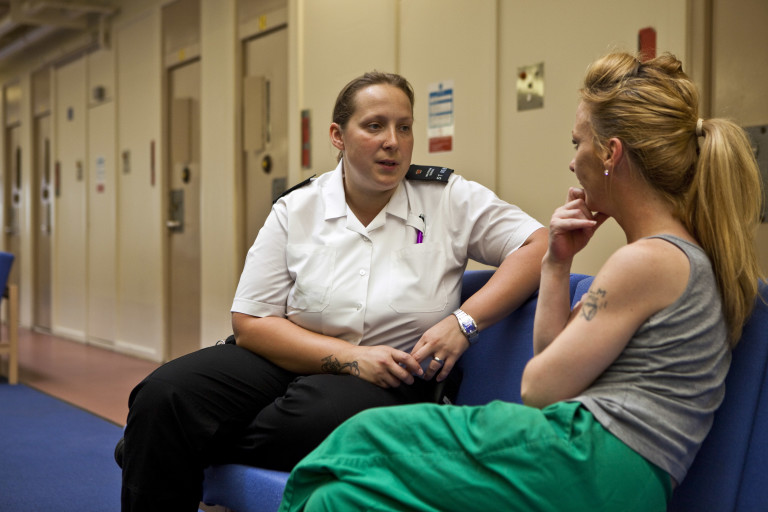 Women who have had contact with the criminal justice system can transform their own lives and those of their families. As a group, women commit fewer and less serious crimes than men, and respond well to tailored community support. As a result positive responses to women in conflict with the law can unlock their potential and that of their communities.
Often women get into trouble with the law for reasons linked to the effects of childhood trauma, domestic violence, homelessness and household poverty. However the criminal justice system, designed to meet the very different needs of men, is not well-suited to supporting women to resolve the issues that drive their problematic behaviour. In particular short prison sentences can be devastating for women – depriving them of home and family, and providing little in the way of positive help to address their needs.
In this project we are seeking to understand the challenges which Magistrates and Judges encounter in sentencing women, and to investigate options to enable more constructive outcomes. Our aim is to reduce the use of short prison sentences for women and to ensure that the sentences they do receive are manageable and respond in a fair way to the crime they have committed.
This project builds on our work with the All Party Parliamentary Group for Women in the Penal System. In 2018 the APPG conducted a 10-month inquiry into the sentencing of women which resulted in a detailed report: Sentencers and sentenced: exploring knowledge, agency and sentencing women to prison. More information about the work of the APPG can be found here.
Join us

Add your voice to our movement for change. Every voice counts and we hope that you will add yours.

Join us today

Support our work

Everything we do is focused on achieving less crime, safer communities, fewer people in prison. We need you to act now for penal reform.

Ways to support