Arresting the entry of women into the criminal justice system
The Howard League is conducting a three year programme, supported by Lloyds Bank Foundation, to reduce the arrests of women and stem the flow of women into the criminal justice system.
The programme aims to replicate our successful work over the past decade to reduce the number of child arrests and bring about a reduction in the arrests of women. We want to promote good practice by the police and other agencies and prevent women ending up in the penal system on a community penalty or in prison when it is unnecessary.
In 2017–18 Police forces in England and Wales arrested 103,000 women. Arrest is the first formal entry to the criminal justice system. Around 15 per cent of people arrested by the police are women.
There are many women who are arrested who do not need to be caught in the criminal justice net. Women who are drunk or vulnerable who need a safe space, not a spell in a police cell.
We will look at disproportionality and arrests. Home Office data show that black women are more than twice as likely to be arrested as white women yet the Lammy review found that once arrested, black women were less likely than white women to face prosecution.
A significant number of women who come into contact with the criminal justice system have complex needs. The Government's female offender strategy published in June 2018 stated that 'coming into contact with the criminal justice system, and in particular custody, can undermine the ability of women to address the issues that have caused their offending'.
Our programme will look at how women with complex needs can be diverted to more appropriate services such as women's centres, prior to arrest.
Our work will focus on making a real difference to the lives of tens of thousands of women who come into contact with the police each year, and to the police so they don't have to waste time caring for vulnerable women at a time when their resources could be better deployed.
Keep informed on the progress of our work to reduce the arrests of women.
If you wish to be kept up to date with our progress, please complete the form below.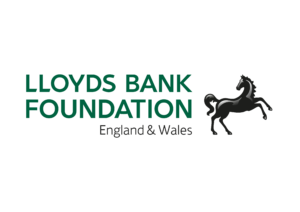 Lloyds Bank Foundation for England and Wales partners with small and local charities who help people overcome complex social issues. Through long-term funding, developmental support and influencing policy and practice, the Foundation helps those charities make life-changing impact. The Foundation is an independent charitable trust funded by the profits of Lloyds Banking Group as part of their commitment to Helping Britain Prosper.
Join us

Add your voice to our movement for change. Every voice counts and we hope that you will add yours.

Join us today

Support our work

Everything we do is focused on achieving less crime, safer communities, fewer people in prison. We need you to act now for penal reform.

Ways to support