The persistence of the Victorian prison
An ESRC-funded project in collaboration with the universities of Birmingham and Bath, and the Howard League for Penal Reform
The persistent prison: alteration, inhabitation, obsolescence and affirmative design
Over a quarter of the custodial population of England and Wales reside in prisons with Victorian-era accommodation. Media reports have described the continued operation of these prisons as a 'scandal', and calls to 'tear down the Victorian prisons' echo a 1922 report claiming that 'the only reform to which the buildings can be usefully subjected is dynamite'. Almost a century on, despite politicians' frequent promises to close what they describe as outdated 'relics', Victorian prisons remain both an integral part of the contemporary prison estate, and arguably the 'archetypal' prison in the collective consciousness.
A new research project, based at the Universities of Birmingham and Bath, probes the 'persistence' of Victorian prisons. A collaboration between experts in geography, history and criminology, and in partnership with the Howard League for Penal Reform, it asks: How have these prisons survived for so long? What are they like to live and work in, and how has this changed over time? What are the implications of their continued operation for the contemporary prison service? How will we know when they have reached the end of their operational lives?
Established in the Victorian era, the Howard League is the oldest penal reform charity in the UK, and it has tracked the evolution of Victorian prisons. The project will draw on this wealth of experience, as well as on the Howard League's archives, and will partner with the Howard League in communicating the outcomes of research to policymakers and the public.
The project began on 1 November 2020 and is funded by the ESRC.
The research team
Professor Dominique Moran is Professor of Carceral Geography at the University of Birmingham. She is interested in the relationship between people and places, and she brings this perspective to the prison, focusing on the liv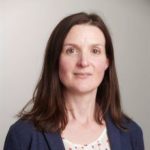 ed experience of prison spaces, and the ways in which prison buildings influence those who live and work in them, and vice versa.
Professor Matt Houlbrook is Professor of Cultural History at the University of Birmingham. He works on the cultural history of 20th century Britain, with particular interests in histories of gender and sexuality, space and identity, and the relationship between culture, crime, and politics.
Professor Yvonne Jewkes is Professor of Criminology at the University of Bath. Her main research interests are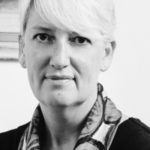 prison architecture, design and technology (ADT) and how they can assist in rehabilitating offenders, enhancing prisoners' quality of life and wellbeing, reducing trauma, improving prisoner-staff relations, and making prison staff feel like a professionalised and valued workforce.
Join us

Add your voice to our movement for change. Every voice counts and we hope that you will add yours.

Join us today

Support our work

Everything we do is focused on achieving less crime, safer communities, fewer people in prison. We need you to act now for penal reform.

Ways to support