Children and Policing
The Howard League has been campaigning for improvements in the policing of children in England and Wales.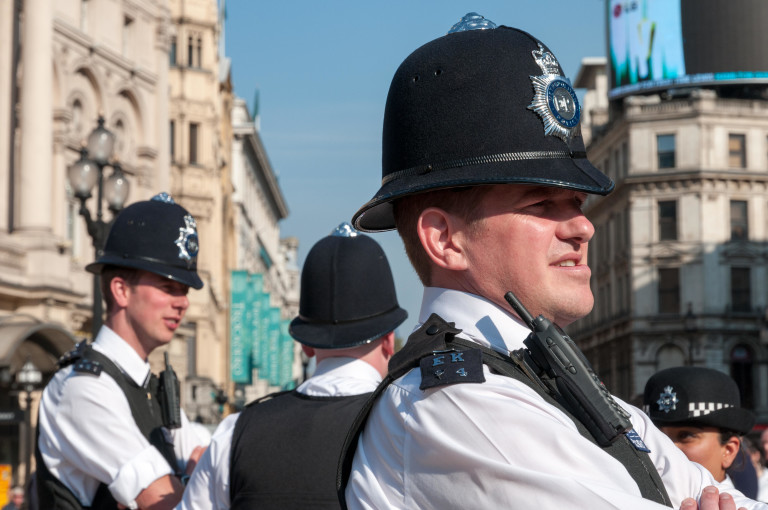 Despite the significant reductions in the number of children in prison, England and Wales still has the highest level of child imprisonment in Western Europe.
The Howard League is concerned that too many children are still being brought into conflict with the criminal justice system, with negative implications for their future lives at the expense of their communities and the taxpayer.
As the primary gatekeepers to the youth justice system, the police determine who enters.
Child arrests
The Howard League has undertaken a programme of work on child arrests and has been publishing annual data on the number of child arrests in England and Wales since 2008. The indication in the early years was that there were approximately a third of a million child arrests annually.
In the intervening period there has been real change.
87,525
child arrests made by the police in England and Wales during 2016
| | |
| --- | --- |
| Year | Number of child arrests |
| 2010 | 245,763 |
| 2011 | 202,961 |
| 2012 | 150,600 |
| 2013 | 131,673 |
| 2014 | 115,483 |
| 2015 | 101,926 |
| 2016 | 87,525 |
Overall, there has been steady progress year-on-year across the country – every force in England and Wales has reduced the number of child arrests, with one force achieving an 81 per cent reduction. This positive trend across all police forces is to be welcomed and commended.
We will continue to work with forces across the country to develop their good work and reduce the number of child arrests to an absolute minimum.
Criminalisation of children in care
The Howard League is undertaking a two-year programme of work to end the criminalisation of children living in residential care. The first briefing from the programme was published in July 2017.
Overnight detention
The Howard League has been working to reduce the number of children who are detained overnight by the police. We have produced research and continue to work with police forces across the country through a series of high level roundtables to discuss the policy, legislative and practice barriers to reduce the number of children held overnight.
Join us

Add your voice to our movement for change. Every voice counts and we hope that you will add yours.

Join us today

Support our work

Everything we do is focused on achieving less crime, safer communities, fewer people in prison. We need you to act now for penal reform.

Ways to support