Women in the Penal System
Our work to help women in trouble with the law.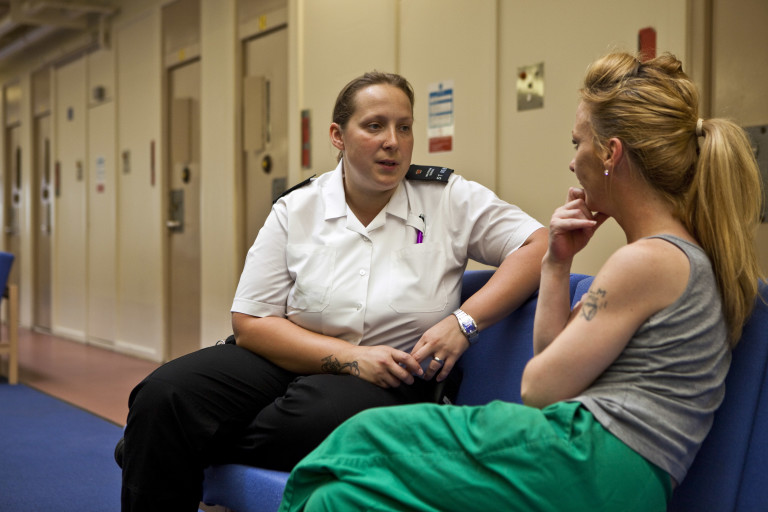 Women are a minority in the criminal justice system, accounting for approximately 5 per cent of the prison population and 15 per cent of those supervised in the community. The reasons that they end up involved in the criminal justice system are often very different to their male counterparts and their needs tend to be more complex.
The vast majority of women that are sentenced to prison serve very short sentences for non-violent offences. These sentences create chaos and disruption for women and their families and do nothing to help them turn their lives around.
In 2007, Baroness Corston published her seminal Review of Women with Particular Vulnerabilities in the Criminal Justice System, also known as the Corston Report. It concluded that imprisonment was disproportionate and inappropriate for the vast majority of women in prison and that women's centres and other community services were far more suitable for almost all women in contact with the justice system.
The All Party Parliamentary Group (APPG) on Women in the Penal System
The Howard League provides administrative assistance to the All Party Parliamentary Group (APPG) on Women in the Penal System, chaired by Baroness Corston and Victoria Prentis MP. The APPG works to ensure high quality debate and discussion on issues around women in the justice system in Parliament and continues to push for the full implementation of the Corston Report recommendations.
Join us

Add your voice to our movement for change. Every voice counts and we hope that you will add yours.

Join us today

Support our work

Everything we do is focused on achieving less crime, safer communities, fewer people in prison. We need you to act now for penal reform.

Ways to support