Events · Howard League events
Dr Martin Wright: A torchbearer for penal reform and restorative justice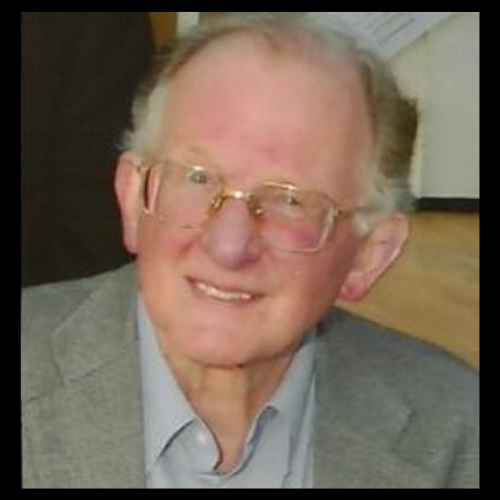 Date: 12 Jul 2023

Location: City University, London
Online booking for this event has now closed, however, if you do wish to attend please email katie.logue@howardleague.org.
Join us in person at City, University of London, as we celebrate the achievements of Dr Martin Wright, a former Director of the Howard League for Penal Reform. We will also talk about the future of the Howard League's work.
Martin, who led the Howard League from 1971 to 1982, has enjoyed a long and varied career, including time spent as a prison visitor, a librarian at the Institute of Criminology at Cambridge, and a policy officer for Victim Support. He was a founding member of the Restorative Justice Council.
Having completed a PhD on the subject in the 1980s, Martin is a long-standing proponent of restorative justice in the UK and continental Europe and is the author of several influential publications, including the books Making Good: Prisons, Punishment and Beyond and Justice for Victims and Offenders: A Restorative Response to Crime.
This event will reflect on Martin's work and consider what the future holds in three key areas of interest: restorative justice; environmental justice; and strategies for penal reform.
Confirmed speakers:
Andrea Coomber KC (Hon.), Chief Executive, Howard League for Penal Reform
Professor Fergus McNeill, Chair, Howard League for Penal Reform
Professor Mike Nellis, Emeritus Professor of Criminal and Community Justice in the Law School, University of Strathclyde
Dr Theo Gavrielides, Founder and Director, Restorative Justice for All International Institute
This event will be generously hosted by the Criminal Justice and Human Rights Centre at City, University of London, on Wednesday 12 July.
Arrive at the City Law School Building, 165 Goswell Road, London, EC1V 7DH for registration from 5.45pm. The discussion will start at 6.30pm, followed by a drinks reception until 8.30pm.
Places are limited, so please respond quickly to reserve your seat for a fascinating discussion and celebration of Martin's contribution.
As a taster, watch this video of Dr Martin Wright and Dr Theo Gavrielides discussing restorative justice:
Join the Howard League

We are the world's oldest prison charity, bringing people together to advocate for change.

Join us and make your voice heard

Support our work

We safeguard our independence and do not accept any funding from government.

Make a donation