Events · Howard League events
Howard League In Conversation with Professor David Wilson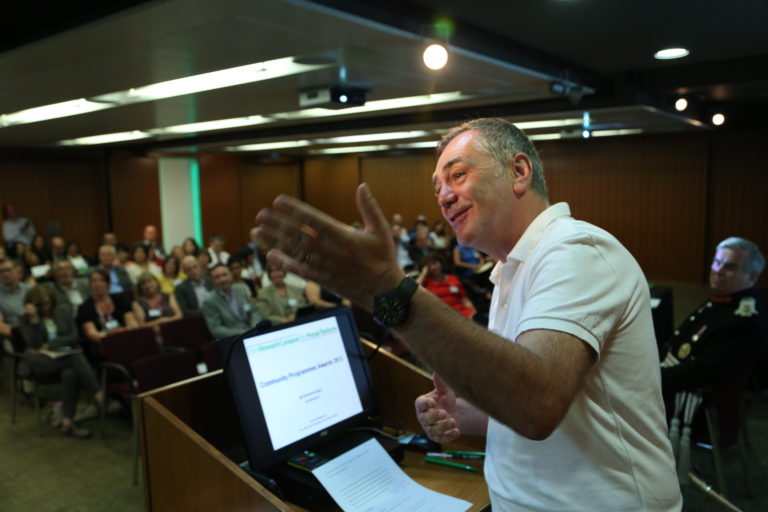 Date: 1 Jun 2021

Location: Online
Howard League In Conversation with Professor David Wilson
Tuesday 1 June 2021, 5–5.45pm
In this In Conversation event, Frances Crook, CEO of the Howard League for Penal Reform will be talking with Professor David Wilson, Professor Emeritus of Criminology at Birmingham City University and former Trustee and Vice Chair of the Howard League for Penal Reform. They will talk about the history of prisons and penal reform.
The event will launch a week of celebrations to mark the centenary of the merger of the Penal Reform League and the Howard Association to form the Howard League for Penal Reform.
Booking for this event is now closed.
Professor David Wilson
David Wilson is Professor Emeritus of Criminology and the founding Director of the Centre for Applied Criminology at Birmingham City University. Prior to taking up an academic appointment in 1997, David was a prison governor working at a variety of establishments in a number of different roles. He worked at Finnamore Wood, Grendon, Wormwood Scrubs and at Woodhill in Milton Keynes – where he designed and ran the two units for the 12 most violent prisoners in the country, which brought him into contact with virtually every recent serial killer. He regularly appears in the print and broadcast media as a commentator and presenter.
​David became a National Teaching Fellow in 2012 and won the Broadcast and RTS Awards for best documentary in 2017 for Interview with a Murderer, which was shown on Channel 4.
David has published over 50 peer review articles in journals ranging from The Howard Journal of Criminal Justice and Crime Media Culture to The Journal of Investigative Psychology and Offender Profiling, The Journal of Forensic Psychiatry and Psychology and Criminal Psychology. He has written 17 books, including Pain and Retribution: A Short History of British Prisons that charts the history of British prisons from the time of the Norman Conquest to the present day.
David Wilson was a Trustee and Vice Chair of the Howard League for Penal Reform between 1999 and 2014.
Join the Howard League

We are the world's oldest prison charity, bringing people together to advocate for change.

Join us and make your voice heard

Support our work

We safeguard our independence and do not accept any funding from government.

Make a donation