28 Jul 2016
Prisons are becoming more dangerous more quickly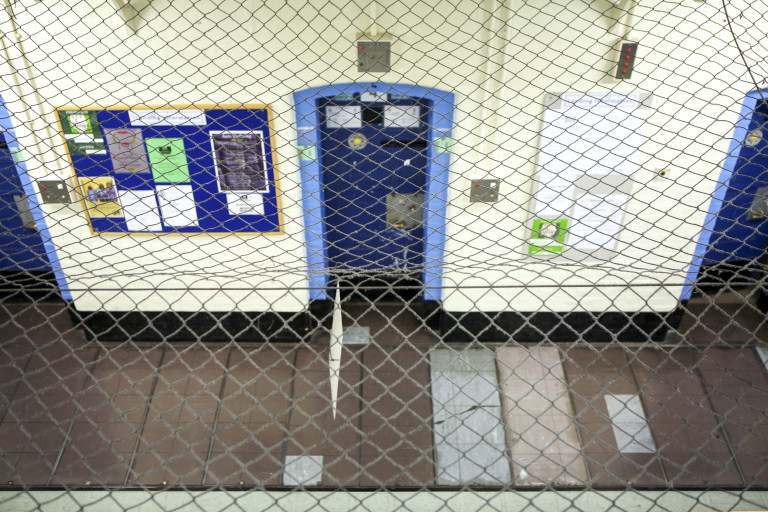 Deaths, assaults and self-injury are rising in prisons, with safety deteriorating at a faster rate year after year, figures seen by the Howard League for Penal Reform reveal today (Thursday 28 July).
Statistics published by the Ministry of Justice (MoJ) show that, across England and Wales, 321 people died in prison custody during the 12 months to the end of June 2016 – an increase of 30 per cent.
They included 105 people who are thought to have taken their own lives. The total number of deaths classed as "self-inflicted" rose by 28 per cent compared with the 12 months to the end of June 2015.
The suicide rate among women in prison has risen alarmingly. Eleven women took their own lives during the 12-month period to the end of June 2016, compared with only one during the preceding 12 months. Women make up less than 5 per cent of the population, yet 10 per cent of those who died by suicide in the last 12 months were women.
Reported incidents of self-harm in prisons have risen by 27 per cent in a year. There were 34,586 reported incidents in the 12 months to the end of March 2016 – one every 15 minutes.
The number of assaults on prison staff has increased by 40 per cent. There were 5,423 incidents during the 12 months to the end of March 2016 – at a rate of almost 15 per day.
Between April and June 2016, there were 9,505 reported incidents of self-harm, of which 665 led to attendances at hospital, and 6,086 assaults, including 1,540 assaults on staff. These are the highest figures for a single quarter on record.
The MoJ has named six prisons in England and Wales whose overall performance is deemed to be of "serious concern". They are Bristol, Doncaster, Hewell, Isis, Liverpool and Wormwood Scrubs.
The number of prisons awarded the worst possible rating has doubled since last year.
Andrew Neilson, Director of Campaigns at the Howard League for Penal Reform, said: "Once again, official figures spell out the urgent need for prison reform. Prisons are not only becoming more dangerous; they are becoming more dangerous more quickly.
"That more prisons have been awarded the worst-possible performance rating provides further indication of how the system is failing after years of rising numbers, chronic overcrowding and deep staff cuts.
"It is particularly shocking to see a dramatic increase in the number of women taking their own lives. In the past, a sharp rise in the number of women dying in prison has prompted a government review and promises of action. The high levels of violence and deaths should shame us all, and the new Secretary of State for Justice and her ministers must set out concrete plans to reduce them."
Notes to editors
The Howard League for Penal Reform is the oldest penal reform charity in the world. It is a national charity working for less crime, safer communities and fewer people in prison.
The Ministry of Justice's 'Safety in Custody' statistical bulletin can be viewed online.
The Howard League and Centre for Mental Health are working together on a joint programme on preventing people from dying by suicide in prison. For more information about the programme can be viewed online.
Contact
Rob Preece
Campaigns and Communications Manager
Tel: +44 (0)20 7241 7880
Mobile: +44 (0)7714 604955
Email: robert.preece@howardleague.org
ISDN line available on 020 7923 4196 – uses a G722 system
For enquiries outside normal office hours, please call +44 (0)7918 681094.
Join the Howard League

We are the world's oldest prison charity, bringing people together to advocate for change.

Join us and make your voice heard

Support our work

We safeguard our independence and do not accept any funding from government.

Make a donation