31 Jul 2014
Prison suicides rise by 69% in a year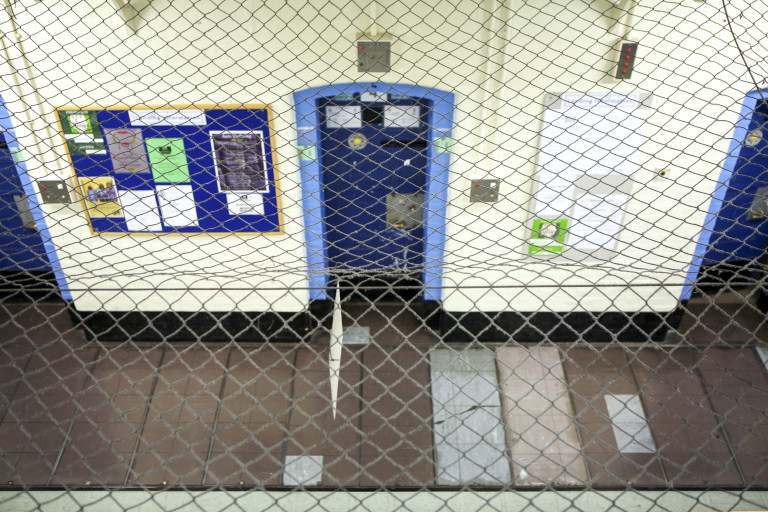 The number of people taking their own lives in prison has soared by 69% in a year, figures seen by the Howard League for Penal Reform reveal today (31 July).
Statistics published by the Ministry of Justice (MoJ) show there were 88 suicides in the 12 months to the end of March 2014, compared with 52 in the previous 12 months.
Serious assaults on prison officers have increased by 38 per cent, and incidents of self-harm among men rose by 7 per cent to almost 17,500. Women accounted for 26 per cent of self-harm incidents despite making up only 5 per cent of the prison population.
The MoJ has identified 29 prisons whose overall performance is of "concern" or "serious concern".
For the second year running, every probation trust in the country was classed as 'good' or 'excellent'. But these trusts were dissolved by the MoJ on 1 June 2014, despite the government's own figures showing that reoffending is going down.
The figures were published less than a month after the Howard League revealed that the number of prison officers in England and Wales had been cut by 30 per cent.
Frances Crook, Chief Executive of the Howard League for Penal Reform, said: "Prisons are becoming places of extreme violence as men are caged with nothing to do all day, and in some terrible cases they have become death traps. The contrast with the probation service is stark, as the final year of more than a century of success at keeping the public safe is finally destroyed. The world has truly gone mad when prisons are getting more violent but have government support, and probation that reduces crime is being destroyed."
Notes to editors
The Howard League for Penal Reform is the oldest penal reform charity in the world. It is a national charity working for less crime, safer communities and fewer people in prison.
The National Offender Management Service has identified 29 prisons whose overall performance is of 'concern' or 'serious concern'. They are Aylesbury, Brinsford, Bristol, Brixton, Bullingdon, Doncaster, Durham, Elmley, Feltham, Glen Parva, Guys Marsh, Hewell, Highpoint, Isis, Kennet, Leeds, Lindholme, Oakwood, Pentonville, Ranby, Risley, Rochester, Stoke Heath, Swaleside, Thameside, The Verne, Winchester, Woodhill and Wormwood Scrubs.
Statistical reports can be viewed on the Ministry of Justice website.
The scale of prison staffing cuts across England and Wales is shown in the Howard League's research briefing paper, Breaking point: Understaffing and overcrowding in prisons.
Contact
Rob Preece
Press Officer
Tel: +44 (0)20 7241 7880
Mobile: +44 (0)7714 604955
Email: robert.preece@howardleague.org
ISDN line available on 020 7923 4196 – uses a G722 system
For enquiries outside normal office hours, please call +44 (0)7918 681094.
Join the Howard League

We are the world's oldest prison charity, bringing people together to advocate for change.

Join us and make your voice heard

Support our work

We safeguard our independence and do not accept any funding from government.

Make a donation