24 Apr 2017
High Court to hear legal challenge to prolonged solitary confinement of a child in prison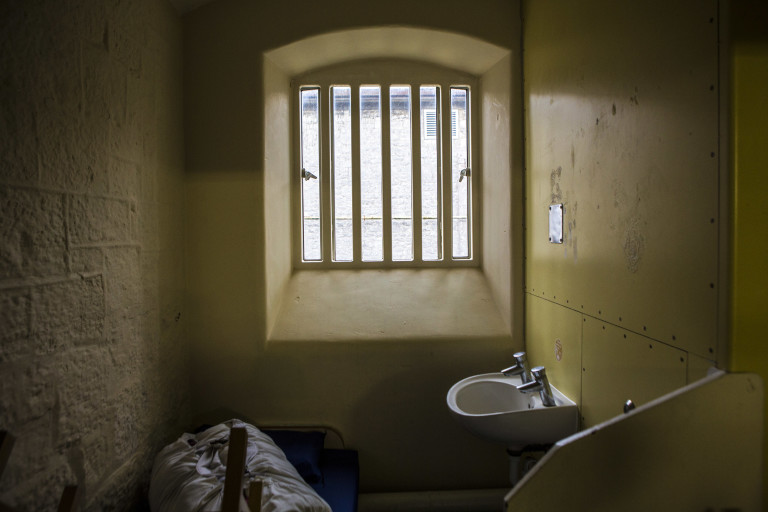 A judicial review, brought by the Howard League for Penal Reform on behalf of a boy who has been held in prolonged solitary confinement in a London prison, will be heard by the High Court tomorrow (Tuesday 25 April).
For long periods of his time in Feltham prison, the boy, identified only as AB in court documents, has been locked alone in his cell for 23-and-a-half hours a day. He was denied any educational provision for months.
The boy is represented by the Howard League's legal team. The charity applied to the High Court for a judicial review in February, arguing that the boy's treatment was unlawful.
The government has since conceded that, for long spells of the boy's time in custody, aspects of his treatment were unlawful – but it is still fighting the claim.
The Equality and Human Rights Commission has been granted permission to intervene in the case, which raises serious issues about keeping children in prolonged solitary confinement not previously considered by courts in the UK.
Frances Crook, Chief Executive of the Howard League for Penal Reform, said: "This is a widespread problem and it is getting worse. In just the last week, several more children, held in prisons across the country, have asked the Howard League for help because they are in almost total isolation.
"Some of the children we have represented have been in solitary confinement for up to nine months and have been subject to very similar regimes to the boy in this case. They have been allowed out of their cells for about 30 minutes a day, with little or no access to education, limited access to exercise or fresh air, and no association or meaningful intervention."
The UK is out of step with a growing international consensus that children should never be placed in solitary confinement.
In the US, the District Court for New York granted an injunction requiring the immediate cessation of 23-hour solitary confinement of children. The court referred to expert evidence that "solitary confinement perpetuates, worsens, or even in some cases precipitates mental health concerns that can lead to long-term and often permanent changes in adolescent brain development".
Only last week, a report by the European Committee for the Prevention of Torture stated how children in Cookham Wood prison, in Kent, were "regularly held in conditions akin to solitary confinement for periods of 30 days and some for as long as 60 days or even, on occasion, up to 80 days for reasons of discipline and good order".
In a ruling delivered in 2015, the Supreme Court held that there are "well known" risks of solitary confinement and that prolonged solitary confinement – defined as being held in solitary confinement for longer than 15 days – is particularly harmful.
The Supreme Court cited expert evidence that the prolonged solitary confinement of adults can have an "extremely damaging effect on … mental, somatic and social health" and "some of the harmful psychological effects of isolation can become irreversible".
The impact can be even greater on children. In his annual report for 2014-15, HM Chief Inspector of Prisons reported that in Feltham "26% of the population were being managed on units under a restricted regime that excluded them from activities and meant that they were unlocked for less than an hour a day – in effect, solitary confinement on their residential units".
In the same year, a report by the National Preventive Mechanism, an independent body which monitors the treatment of prisoners, stated of young offender institutions: "In many cases isolation outside the formal care and separation unit lasted for more than 22 hours a day, and could last for several weeks". The report drew attention to a "worrying number of instances where isolation was not subject to formal governance".
The widespread use of solitary confinement of children in prisons in England was exposed in 2015 in a report by the Children's Commissioner. It found that one-third of children in prison will spend time in isolation and that the practice is used disproportionately in respect of children from looked after and ethnic minority backgrounds.
The legal case for AB argues that his treatment is in breach of the United Nations' Mandela Rules, which prohibit the use of solitary confinement for children.
Notes to editors
The Howard League for Penal Reform is the oldest penal reform charity in the world. It is a national charity working for less crime, safer communities and fewer people in prison.
AB is represented by Laura Janes, Legal Director at the Howard League for Penal Reform, and Dan Squires QC of Matrix Chambers. An order is in place protecting the anonymity of AB in accordance with rule 39(4) of the Civil Procedure Rules, including a prohibition on publication of details that may lead to his identification.
The Council of Europe's Report to the Government of the United Kingdom on the visit to the United Kingdom carried out by the European Committee for the Prevention of Torture and Inhuman or Degrading Treatment or Punishment can be read online.
HM Chief Inspector of Prisons for England and Wales Annual Report 2014-15, which raised concerns about solitary confinement in Feltham prison, can be read online.
Monitoring Places of Detention: The Sixth Annual Report of the United Kingdom's National Preventive Mechanism can be read online.
Isolation and Solitary Confinement of Children in the Youth Justice Secure Estate, a report published by the Office of the Children's Commissioner in 2015, can be read online.
The judgment in the Supreme Court case of R (on the application of Bourgass and another) v Secretary of State for Justice, which considered the risks of solitary confinement, can be read online.
In February 2017, in the case of VW and others v Eugene Conway, the District Court for New York granted an injunction requiring the immediate cessation of 23-hour solitary confinement of children.
Contact
Rob Preece
Campaigns and Communications Manager
The Howard League for Penal Reform
Tel: +44 (0)20 7241 7880
Mobile: +44 (0)7714 604955
Email: robert.preece@howardleague.org
ISDN line available on 020 7923 4196 – uses a G722 system
Join the Howard League

We are the world's oldest prison charity, bringing people together to advocate for change.

Join us and make your voice heard

Support our work

We safeguard our independence and do not accept any funding from government.

Make a donation