27 Apr 2017
Suicide rate in prisons has more than doubled since 2013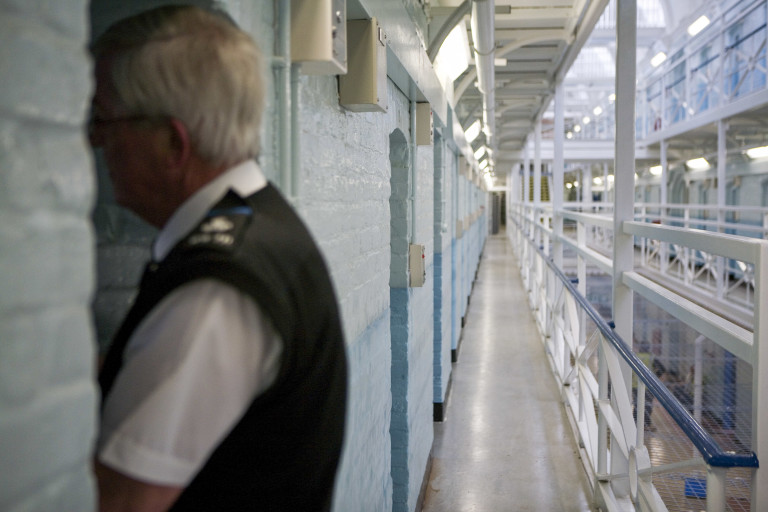 The suicide rate in prisons has more than doubled since 2013, figures seen by the Howard League for Penal Reform reveal today (Thursday 27 April).
Official statistics, published by the Ministry of Justice, show that 113 people – including 10 in women's prisons – lost their lives through suicide in the year ending March 2017.
They were among a total of 344 people who died in prisons in England and Wales – the highest death toll since current recording practices began in 1978.
Assaults and incidents of self-injury have also risen to record levels as prisons fail to cope with chronic overcrowding and deep staff cuts.
Frances Crook, Chief Executive of the Howard League for Penal Reform, said: "These latest figures on safety in custody are unutterably terrible. It is frankly shameful that such human misery under the supposed care of the state is allowed to continue in the 21st century.
"The general election is only six weeks away and the political parties must address this crisis directly. By taking bold but sensible steps to reduce the prison population, we can save lives and prevent more people being swept away into deeper currents of crime and despair."
More than 40,000 incidents of self-injury – 110 per day on average – were recorded in prisons in the year ending December 2016. This represents a 24 per cent increase on the previous 12 months.
The number of self-injury incidents requiring hospital attendance rose by 21 per cent to 2,740.
Assaults in prisons reached a record high of more than 26,000 in the year ending December 2016 – a 27 per cent increase. The number of assaults rose by 77 per cent between 2013 and 2016, and the number of serious cases has almost trebled since 2012.
The number of assaults on staff rose by 38 per cent in the year ending December 2016. Almost 7,000 incidents were recorded – about 19 per day on average.
Notes to editors
The Howard League for Penal Reform is the oldest penal reform charity in the world. It is a national charity working for less crime, safer communities and fewer people in prison.
The Ministry of Justice's statistical bulletin, Safety in custody: quarterly update to December 2016, can be viewed online.
Contact
Rob Preece
Campaigns and Communications Manager
Tel: +44 (0)20 7241 7880
Mobile: +44 (0)7714 604955
Email: robert.preece@howardleague.org
ISDN line available on 020 7923 4196 – uses a G722 system
For enquiries outside normal office hours, please call +44 (0)7918 681094
Join the Howard League

We are the world's oldest prison charity, bringing people together to advocate for change.

Join us and make your voice heard

Support our work

We safeguard our independence and do not accept any funding from government.

Make a donation