29 Jul 2015
Wandsworth: Unacceptably overcrowded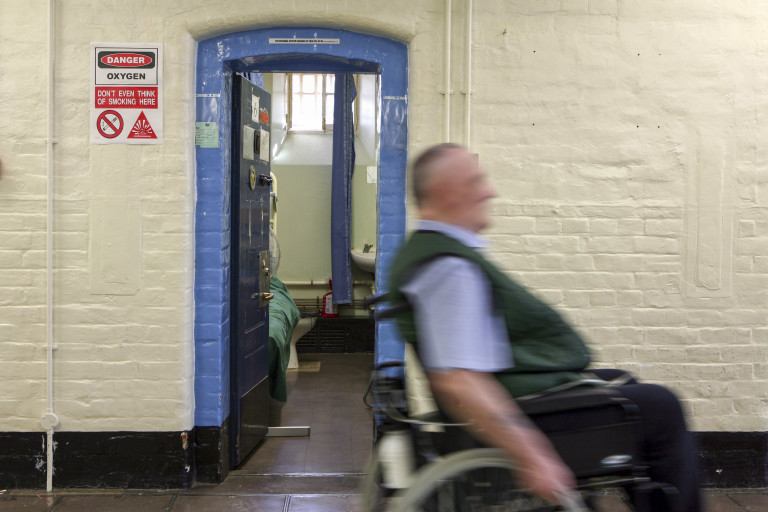 The Howard League for Penal Reform has responded to Her Majesty's Inspectorate of Prisons' report on Wandsworth prison, published today (Wednesday 29 July).
Inspectors visited the prison over the course of February and March 2015 and found it "unacceptably overcrowded". This, together with severe staff shortages, meant that almost every service at Wandsworth prison was insufficient to meet the needs of its prisoners.
As with the recent inspection on Pentonville prison, Wandsworth was understaffed and the majority of prisoners were spending more than 18 hours per day locked up – with a third of prisoners locked up for 23 hours a day. The prison was holding 1,630 adult men at the time of the inspection, more than any other prison in the UK, and almost 70 per cent more than the number it was designed to hold. Since the last inspection, the prison's budget had been reduced by about 25 per cent.
Inspectors found that 10 prisoners had died since the last inspection in May and June 2013. Four of the deaths were self-inflicted and despite a report from the Prisons and Probation Ombudsman after one of those deaths, the recommendations were not fully embedded. The inspectorate was notified of two further deaths as the report was being prepared: one was self-inflicted and the other was an apparent homicide.
Frances Crook, Chief Executive of the Howard League for Penal Reform, said: "As the Secretary of State for Justice only recently acknowledged, there are real problems in prisons which amount to a collective failure to redeem and offer rehabilitation to those who commit crime. Last month the striking example of that failure was a report into Pentonville prison. Now we have a report into another large London local prison, Wandsworth, and the verdict is the same: quite frankly, a terrible one. Over the summer the Ministry of Justice will be modelling budget cuts of between 25 per cent and 40 per cent as its response to the upcoming spending review. Such cuts are achievable, but only if demand on prisons like Wandsworth is curtailed. The consequences of starving prisons of further resources, while allowing the prison population to climb further, would be more people dying, more failure and ultimately more crime."
Notes to editors
The Howard League for Penal Reform is the oldest penal reform charity in the world. It is a national charity working for less crime, safer communities and fewer people in prison.
Since January 2014, 13 people have died at the prison, of which four were of natural causes; six were deaths by suicide; two are awaiting further information; and one is an apparent homicide.
A copy of the Wandsworth inspection report can be found on the HM Inspectorate of Prisons website.
Contact
Rob Preece
Press Officer
Tel: +44 (0)20 7241 7880
Mobile: +44 (0)7714 604955
Email: robert.preece@howardleague.org
ISDN line available on 020 7923 4196 – uses a G722 system
For enquiries outside normal office hours, please call +44 (0)7918 681094.
Join us

Add your voice to our movement for change. Every voice counts and we hope that you will add yours.

Join us today

Support our work

Everything we do is focused on achieving less crime, safer communities, fewer people in prison. We need you to act now for penal reform.

Ways to support