Inquiry into the sentencing of women
The APPG on Women in the Penal System's 2018 Inquiry into the sentencing of women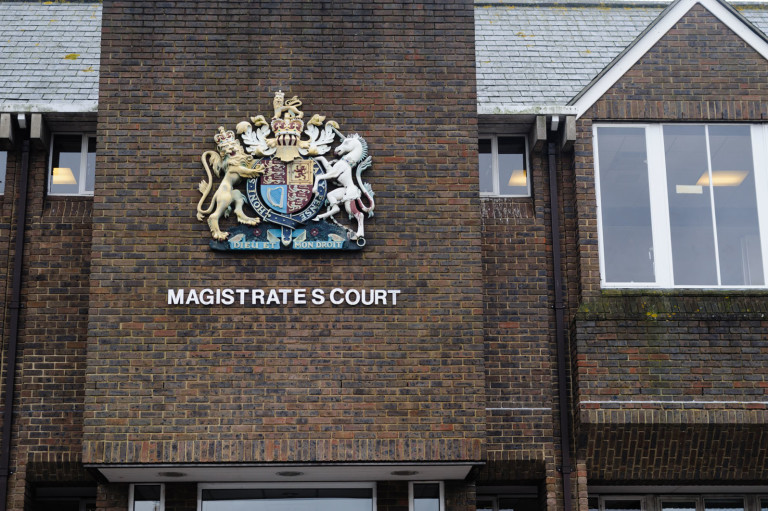 Inquiry into the sentencing of women
In 2018, the All Party Parliamentary Group (APPG) conducted an inquiry into the sentencing of women. The aims of this inquiry were two-fold: to reveal the issues around sentencing that inhibit the use of non-custodial solutions and to encourage and enable the magistracy to avoid sending women to prison.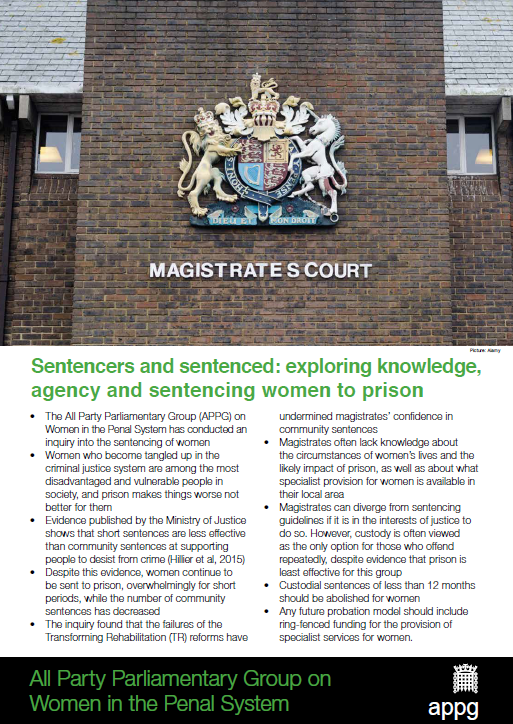 The final report was launched at an APPG meeting with Edward Argar MP, Parliamentary Under-Secretary of State at the Ministry of Justice, and is available to download here. The report recommended that prison sentences of less than 12 months should be abolished for women.
The APPG heard oral evidence from John Bache, the Chair of the Magistrates Association, and Dame Glenys Stacey, HM Chief Inspector of Probation. Minutes of these and other APPG meetings are available below.
The APPG also received written evidence from a wide range of groups and individuals, including charities, trade unions, academics and women's centres. All of the written evidence was published on Friday 22 June 2018 and can be viewed below.
Written evidence:
Minutes of APPG meetings held as part of the inquiry:
Join the Howard League

We are the world's oldest prison charity, bringing people together to advocate for change.

Join us and make your voice heard

Support our work

We safeguard our independence and do not accept any funding from government.

Make a donation