Children in prison during the Covid-19 pandemic
A briefing from the Howard League for Penal Reform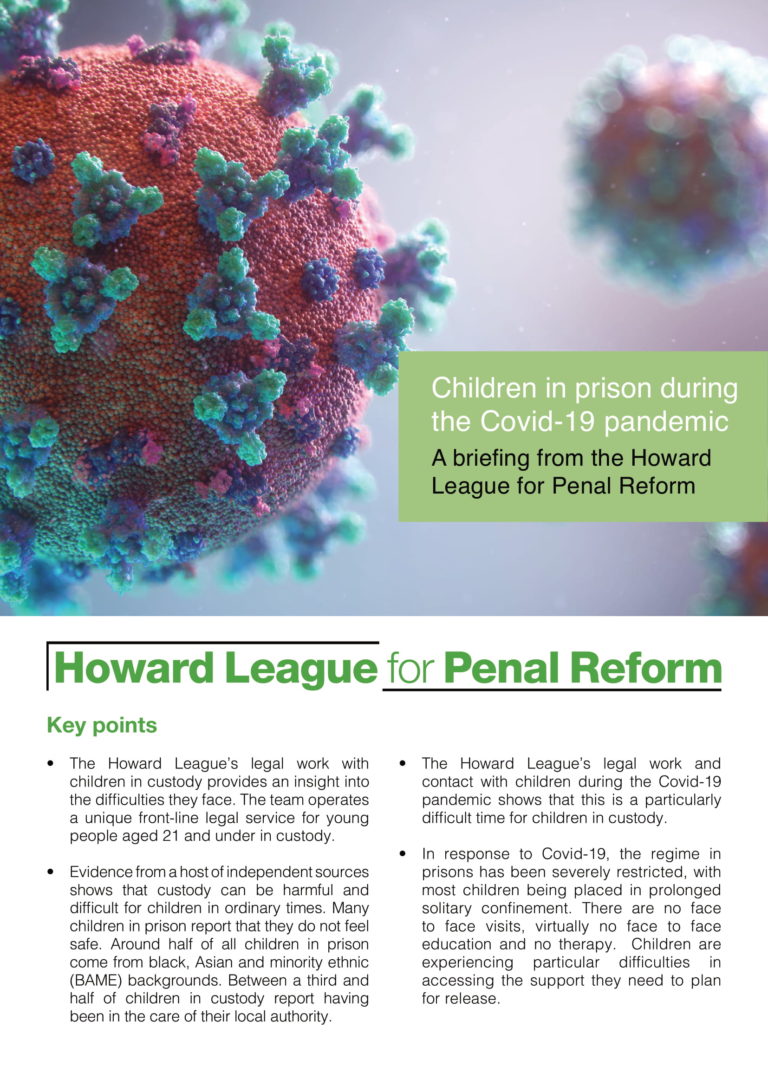 ISBN: 978-1-911114-43-7

Pages: 4

Publisher: The Howard League for Penal Reform
Downloads
Children in prison during the Covid-19 pandemic (30 Apr 2020)
The Howard League's legal work with children in custody provides an insight into the difficulties they face. The team operates a unique front-line legal service for young people aged 21 and under in custody.
Evidence from a host of independent sources shows that custody can be harmful and difficult for children in ordinary times. Many children in prison report that they do not feel safe. Around half of all children in prison come from black, Asian and minority ethnic (BAME) backgrounds. Between a third and half of children in custody report having been in the care of their local authority.
The Howard League's legal work and contact with children during the Covid-19 pandemic shows that this is a particularly difficult time for children in custody.
In response to Covid-19, the regime in prisons has been severely restricted, with most children being placed in prolonged solitary confinement. There are no face to face visits, virtually no face to face education and no therapy. Children are experiencing particular difficulties in accessing the support they need to plan for release.
Join the Howard League

We are the world's oldest prison charity, bringing people together to advocate for change.

Join us and make your voice heard

Support our work

We safeguard our independence and do not accept any funding from government.

Make a donation