Children on remand
Remand briefing two: Voices and lessons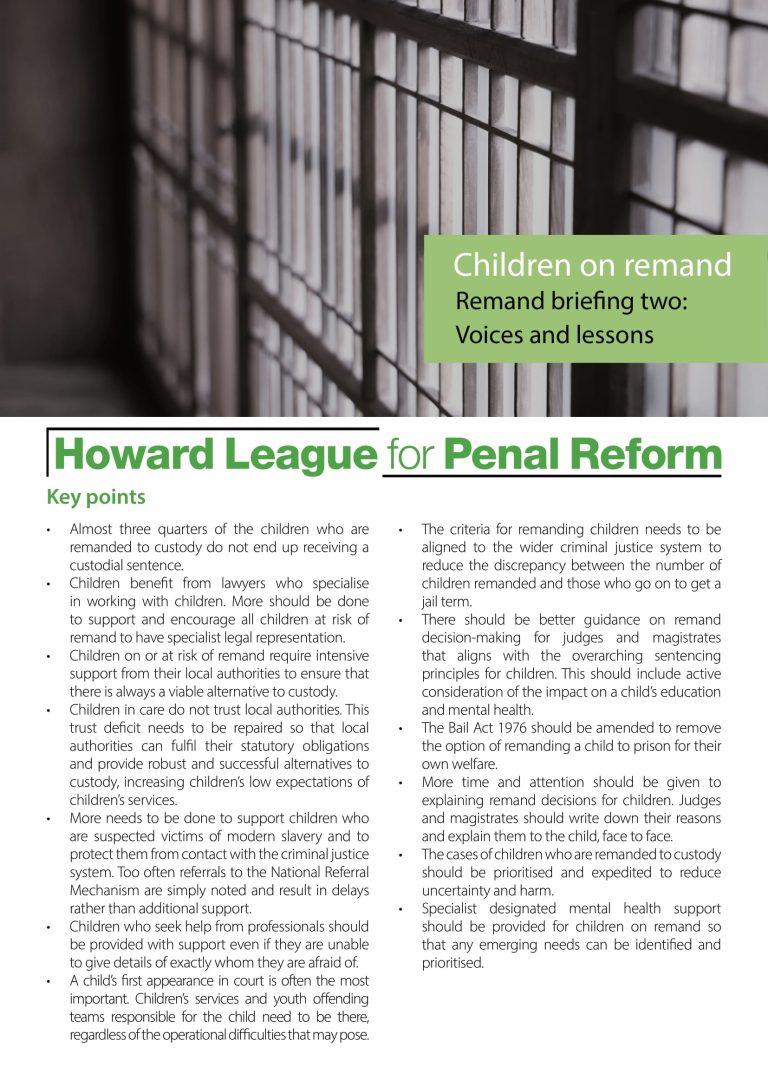 ISBN: 978-1-911114-67-3

Pages: 9

Publisher: The Howard League for Penal Reform
Downloads
Children on remand. Remand briefing two: Voices and lessons
In Spring 2021 the Howard League launched a project to understand and support children on remand in prison with their unmet legal support needs. The aim was to understand, in discussion with professionals, why children had been remanded to custody and to see if they could be supported to get bail. Alongside legal casework, the Howard League talked to children about their experiences on remand and their perceptions of what led to it.
The Howard League's first project briefing, What's wrong with remanding children to prison? summarised the legal issues faced by children on remand and followed a legal briefing, Ending the detention of unsentenced children during the Covid-19 pandemic, a guide for practitioners.
In January 2022 the Ministry of Justice published a review of remand which identified the critical importance of keeping the use of remand to a minimum and confirmed many of the findings from the first briefing.
This briefing focuses on the experiences, voices and lessons to be learned from five young people that the Howard League met with in Autumn 2021 who had been remanded to a children's prison.
Join the Howard League

We are the world's oldest prison charity, bringing people together to advocate for change.

Join us and make your voice heard

Support our work

We safeguard our independence and do not accept any funding from government.

Make a donation