Report on the Inquiry into Preventing Unnecessary Criminalisation of Women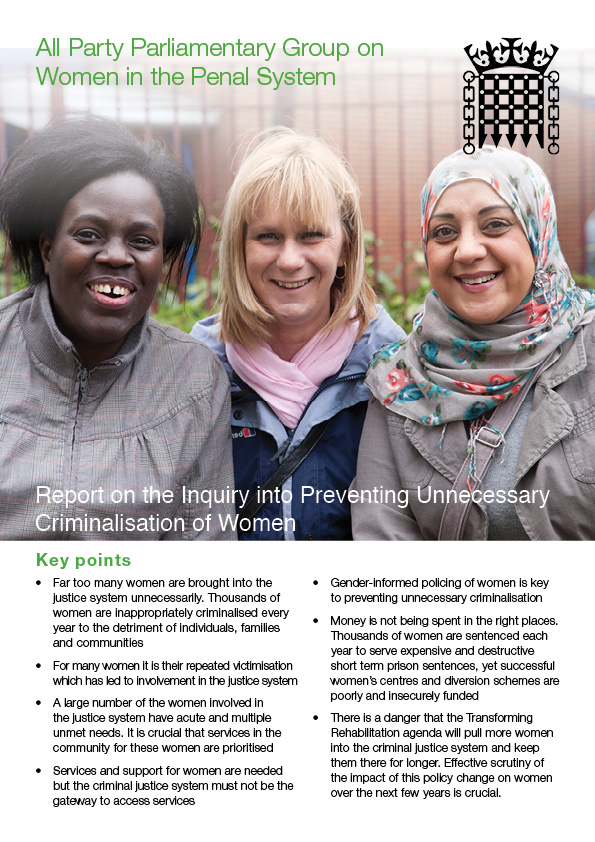 Price: £25

ISBN: 978-1-905994-94-6

Pages: 6

Publisher: The Howard League for Penal Reform
Downloads
Report on the Inquiry into Preventing Unnecessary Criminalisation of Women
References
This report presents the findings of the Inquiry into Preventing Unnecessary Criminalisation of Women run by the All Party Parliamentary Group (APPG) on Women in the Penal System, chaired by Baroness Corston.
There was a consensus among those who gave evidence to the APPG that too many women were pulled into the criminal justice system unnecessarily.
The inquiry looked at what criminal justice and non-criminal justice related agencies were doing to reduce unnecessary criminalisation and any barriers to their work. 2015.
Join us

Add your voice to our movement for change. Every voice counts and we hope that you will add yours.

Join us today

Support our work

Everything we do is focused on achieving less crime, safer communities, fewer people in prison. We need you to act now for penal reform.

Ways to support