Draft Concordat on Children in Custody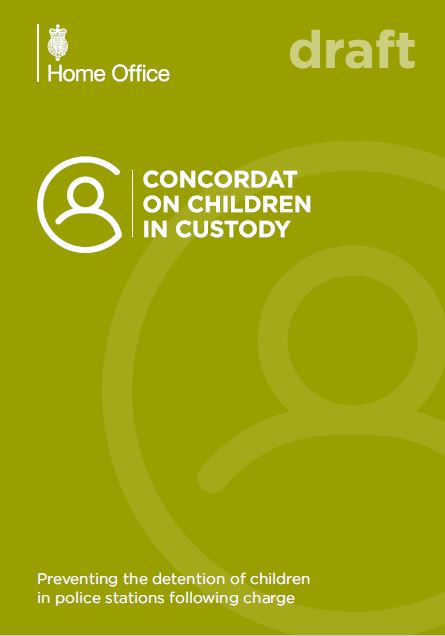 Downloads
Draft Concordat on Children in Custody
In 2016 the Home Office and the Department of Education produced a draft concordat to prevent the detention of children in police stations following charge. It was never published, but it has been implemented.
We have put it on our website to make it available to everyone working with children who are in conflict with the law.
The concordat was signed off by Theresa May and Nicky Morgan, respectively the Home Secretary and Secretary of State for Education, in April 2016.
It was sent to all police chiefs, directors of children's services, police and crime commissioners and elected leaders of children's services. Although it was never formally published, it has influenced and guided practice ever since.
The concordat built on work initiated by the Howard League in 2011, when we published a review of the overnight of detention of children in police cells.
Since then we have worked with police forces to reduce overnight detentions and to find suitable ways of housing the very few children who do need somewhere safe to sleep for the night once they have been charged.
Join the Howard League

We are the world's oldest prison charity, bringing people together to advocate for change.

Join us and make your voice heard

Support our work

We safeguard our independence and do not accept any funding from government.

Make a donation