Ending the detention of unsentenced children during the Covid-19 pandemic
A guide for practitioners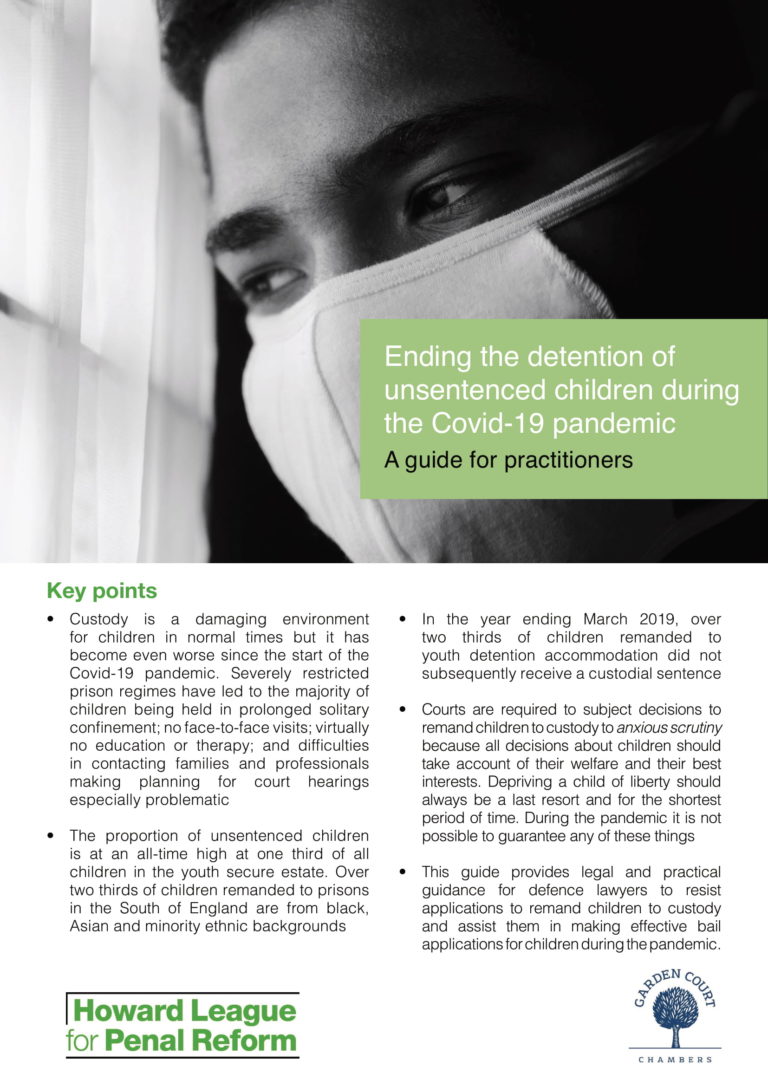 ISBN: 978-1-911114-44-4

Published: 2020

Pages: 8
Downloads
Ending the detention of unsentenced children during the Covid-19 pandemic
Custody is a damaging environment for children in normal times but it has become even worse since the start of the Covid-19 pandemic. Severely restricted prison regimes have led to the majority of children being held in prolonged solitary confinement; no face-to-face visits; virtually no education or therapy; and difficulties in contacting families and professionals making planning for court hearings especially problematic.
Courts are required to subject decisions to remand children to custody to anxious scrutiny because all decisions about children should take account of their welfare and their best interests. Depriving a child of liberty should always be a last resort and for the shortest period of time. During the pandemic it is not possible to guarantee any of these things.
This guide provides legal and practical guidance for defence lawyers to resist applications to remand children to custody and assist them in making effective bail applications for children during the Covid-19 pandemic.
Join the Howard League

We are the world's oldest prison charity, bringing people together to advocate for change.

Join us and make your voice heard

Support our work

We safeguard our independence and do not accept any funding from government.

Make a donation