Inquiry into women's health and well-being in prisons
Briefing One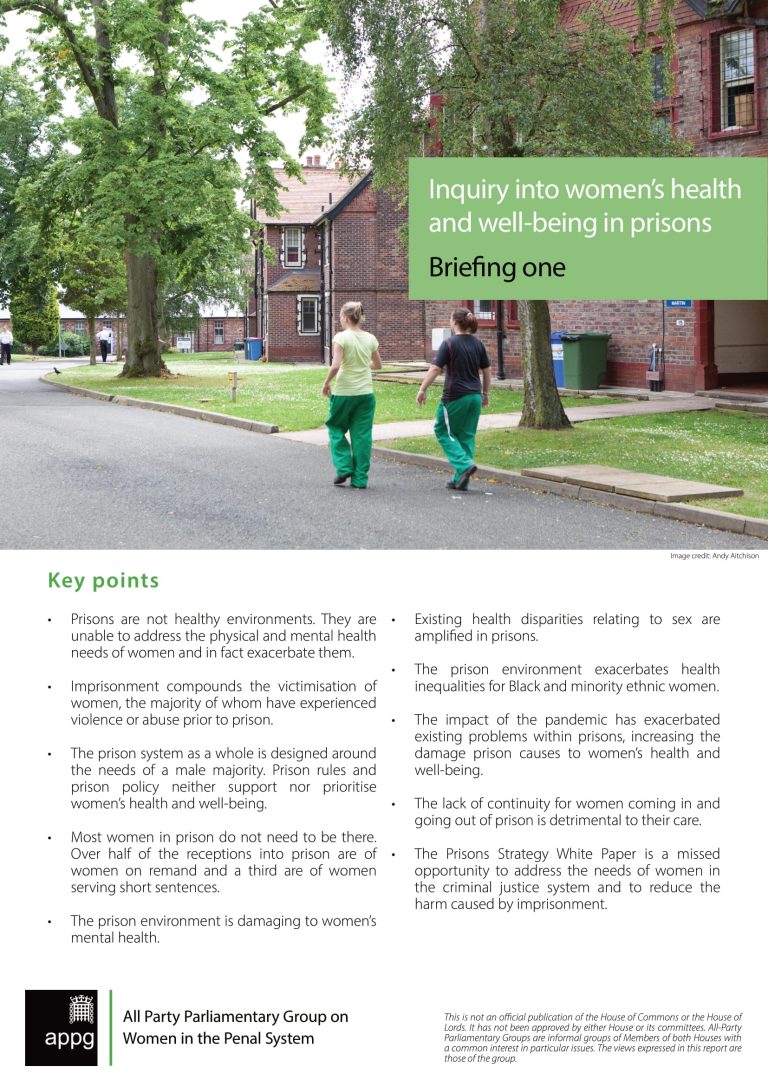 ISBN: 978-1-911114-66-6

Pages: 10

Publisher: The Howard League for Penal Reform
Downloads
Inquiry into women's health and well-being in prisons
The All-Party Parliamentary Group (APPG) on Women in the Penal System established an inquiry into women's health and well-being in prison to consider what steps needed to be taken to improve women's health and prevent harm. The APPG receives secretariat and research support from the Howard League for Penal Reform.
As part of its inquiry, the APPG received written evidence and held oral evidence sessions with expert witnesses to investigate the impact of prisons on women's health and well-being.
Prisons are not healthy environments. They are unable to address the physical and mental health needs of women and in fact exacerbate them. Imprisonment compounds the victimisation of women, the majority of whom have experienced violence or abuse prior to prison.
The report finds that despite the overwhelming evidence that prisons impact negatively on women's health and well-being, there has been little progress in reducing the number of women sent to prison.
Join us

Add your voice to our movement for change. Every voice counts and we hope that you will add yours.

Join us today

Support our work

Everything we do is focused on achieving less crime, safer communities, fewer people in prison. We need you to act now for penal reform.

Ways to support