Is this the end of women's centres?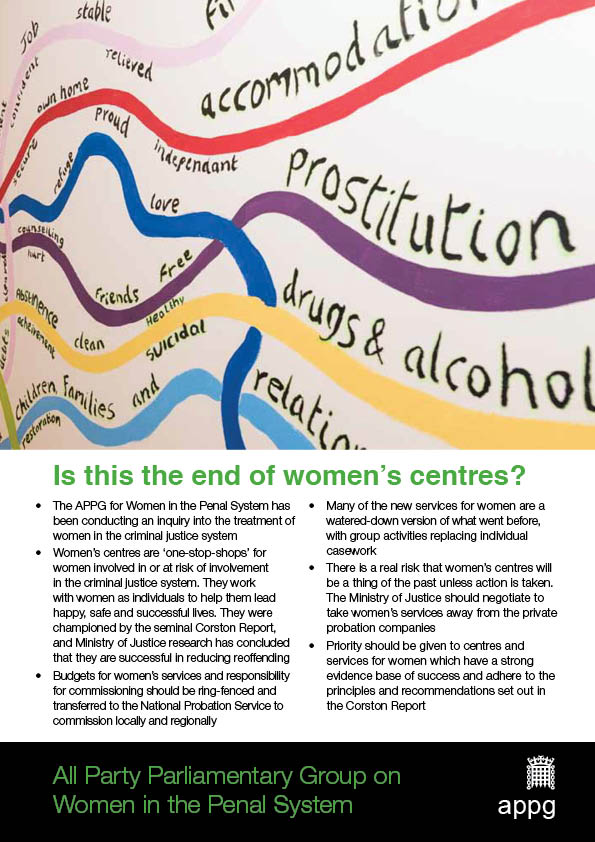 ISBN: 978-1-911114-09-3

Published: 2016

Pages: 6

Publisher: The Howard League for Penal Reform
Downloads
Is this the end of women's centres
References
The All Party Parliamentary Group on Women in the Penal System (APPG) has been conducting an inquiry into the treatment of women in the criminal justice system. It has has found that the centres have been successful in reducing reoffending, but they are under threat following the break-up of the probation service under the government's Transforming Rehabilitation programme.
MPs and peers have found that women's centres are struggling to get funding, while many of the new services for women provided by the CRCs are a watered-down version of what went before. There is a real risk that high-quality services for women, particularly women's centres, will become a thing of the past. This will have a hugely detrimental impact on the women that use these services and their communities.
The APPG is co-chaired by Fiona Mactaggart MP and Baroness Corston, the author of a seminal report, commissioned by the Home Office and published in 2007, on women in the criminal justice system.
Join the Howard League

We are the world's oldest prison charity, bringing people together to advocate for change.

Join us and make your voice heard

Support our work

We safeguard our independence and do not accept any funding from government.

Make a donation