Justice and Penal Reform: Re-shaping the penal landscape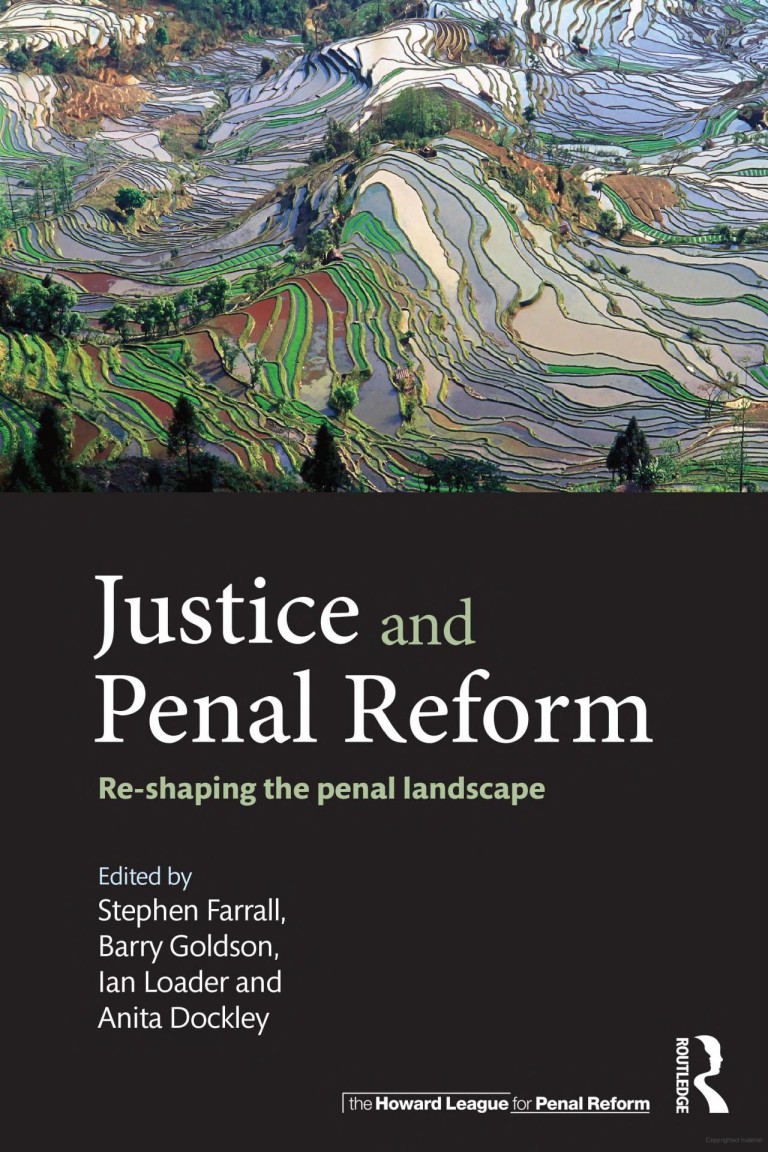 ISBN: Paperback: 9781138191075 Hardback: 9781138191068

Published: 2016

Publisher: Routledge
Edited by Stephen Farrall, Barry Goldson, Ian Loader and Anita Dockley
In the aftermath of the financial crisis of 2008, Western societies entered a climate of austerity which has limited the penal expansion experienced in the US, UK and elsewhere over recent decades. These altered conditions have led to introspection and new thinking on punishment even among those on the political right who were previously champions of the punitive turn. This volume brings together a group of international leading scholars with a shared interest in using this opportunity to encourage new avenues of reform in the penal sphere.
Justice is a famously contested concept and this book takes a deliberately capacious approach to the question of how justice can be mobilised to inform new reform agendas. Some of the contributors revisit an antique question in penal theory and reconsider the question of what fair or just punishment should look like today. Others seek to make gender central to understanding of crime and punishment, or actively reflect on the part that related concepts such as human rights, legitimacy and trust can and should play in thinking about the creation of more just crime control arrangements.
Faced with the expansive penal developments of recent decades, much research and commentary about crime control has been gloom-laden and dystopian.  By contrast this volume seeks to contribute to a more constructive sensibility in the social analysis of penality: one that is worldly, hopeful and actively engaged in thinking about how to create more just penal arrangements.
Justice and Penal Reform is a key resource for academics and as a supplementary text for students undertaking courses on punishment, penology, prisons, criminal justice and public policy. This book approaches penal reform from an international perspective and offers a fresh and diverse approach within an established field.
"It is absolutely clear that a fundamental rethinking of our apparatus of justice is needed today, and urgently so. It must begin with deep reflection on our values and our beliefs about governing. This collection of essays offers the best starting place I have seen for the work in front of us. Read it. Use it." – Todd R. Clear, Distinguished Professor, School of Criminal Justice, Rutgers University-Newark, USA
Table of Contents
Introduction: Re-shaping the Penal Landscape (Stephen Farrall, Barry Goldson, Ian Loader and Anita Dockley)
From Bad to Worse: Crime, Incarceration and the Self-Wounding of Society (Jonathan Jacobs)
Punishment, Suffering, and Justice (Matt Matravers)
Punishment Legitimacy and the Role of the State: Reimagining More Moderate Penal Policies (Sonja Snacken)
What Good is Punishment? (Fergus McNeill)
Civic Repair and Penal Reform: The Role of the State in Rebuilding Trust (Vanessa Barker)
Crime, Justice and 'The Man Question' (Ann Oakley)
Rights, Justice and Single-mindedness (Thérèse Murphy and Noel Whitty)
Examining Imprisonment through a Social Justice Lens (Ruth Armstrong and Shadd Maruna)
Democracy (Re)imagined: Some Proposals for Democratic Policing (Elizabeth Turner)
Participatory Innovation in Criminal Justice: Why, How, and How Far? (Albert W. Dzur)
Afterword: Justice in Modernity (Nils Christie)
Join the Howard League

We are the world's oldest prison charity, bringing people together to advocate for change.

Join us and make your voice heard

Support our work

We safeguard our independence and do not accept any funding from government.

Make a donation