Justice for Young People
15 years of successful legal work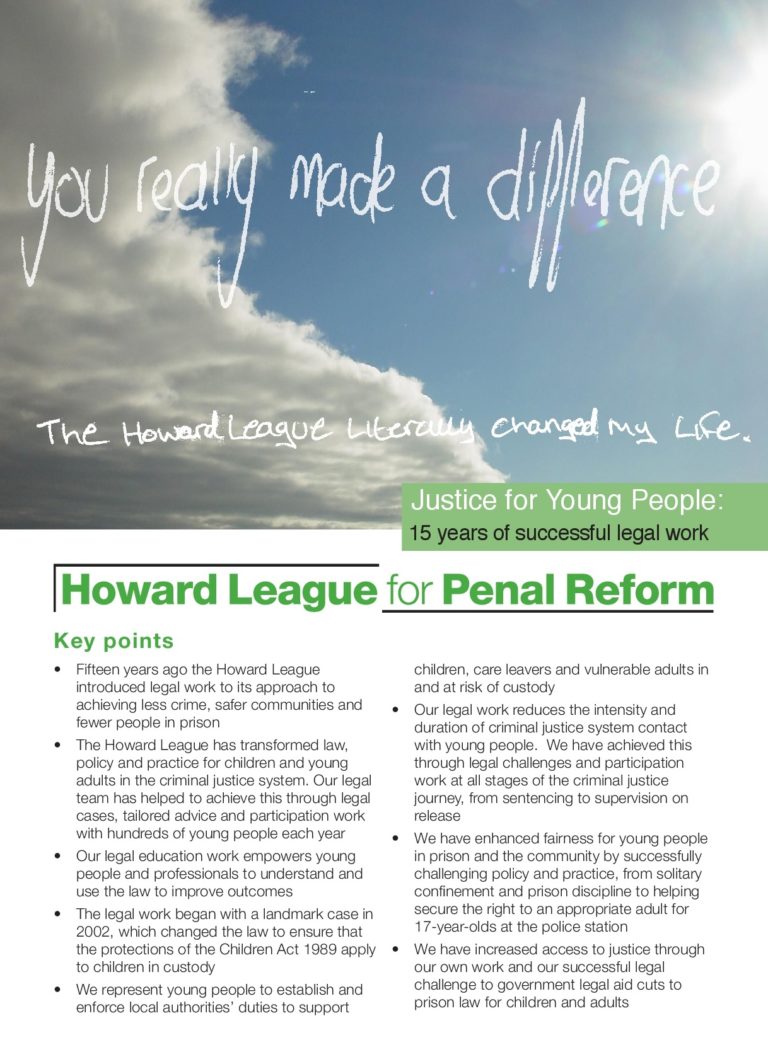 ISBN: 978-1-911114-20-58

Published: 2017

Pages: 8

Publisher: The Howard League for Penal Reform
Downloads
Justice for Young People: 15 years of successful legal work
Justice for Young People: 15 years of successful legal work explains how the Howard League set up a legal team to provide prison and civil law support to children in custody. The service was expanded in 2007 to include young adults under the age of 21.
The Howard League runs a free and confidential legal advice line, which helps more than 1,000 children and young people a year.
The legal team has challenged the use of solitary confinement on children, unlawful punishments, lack of education and the failure of local authorities to provide appropriate support for children on release from prison.
The Howard League has intervened in cases on a range of issues, from the need for appropriate adults for 17-year-olds in police stations to discrimination against women as a result of the sparse geographical spread of approved premises.
Join us

Add your voice to our movement for change. Every voice counts and we hope that you will add yours.

Join us today

Support our work

Everything we do is focused on achieving less crime, safer communities, fewer people in prison. We need you to act now for penal reform.

Ways to support