'Know your numbers': Using data to monitor and address criminalisation
Ending the criminalisation of children in residential care. Briefing five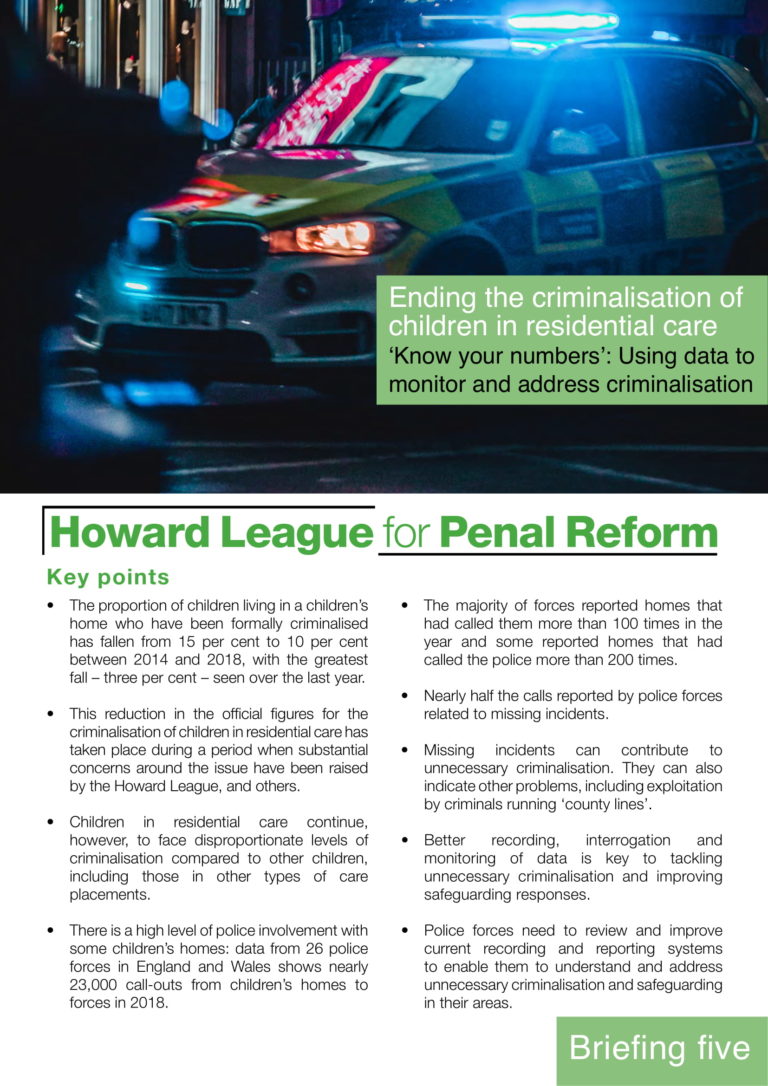 ISBN: 978-1-911114-33-8

Published: 2019

Pages: 8

Publisher: The Howard League for Penal Reform
Downloads
'Know your numbers': Using data to monitor and address criminalisation
This is the fifth briefing from the Howard League's programme to end the criminalisation of children in residential care.
This briefing provides up-to-date figures on the levels of criminalisation of children in residential care and police contact with children's home.
Most of the data included in this report has been obtained through Freedom of Information Act requests due to a lack of published data.
Despite the many issues with the data, there are encouraging signs of improvements in rates of criminalisation and important indications of where problems lie and where further work needs to be targeted.
The briefing suggests that, although some children's homes are calling the police excessively, efforts to reduce criminalisation are now having an impact. The proportion of children formally criminalised while in residential care was reduced from 15 per cent to 10 per cent between 2014 and 2018.
This is a step in the right direction after the Howard League called on children's homes, police and the government to do more to prevent criminalisation.
Join the Howard League

We are the world's oldest prison charity, bringing people together to advocate for change.

Join us and make your voice heard

Support our work

We safeguard our independence and do not accept any funding from government.

Make a donation