Life inside 2010
A unique insight into the day to day experiences of 15-17 year old males in prison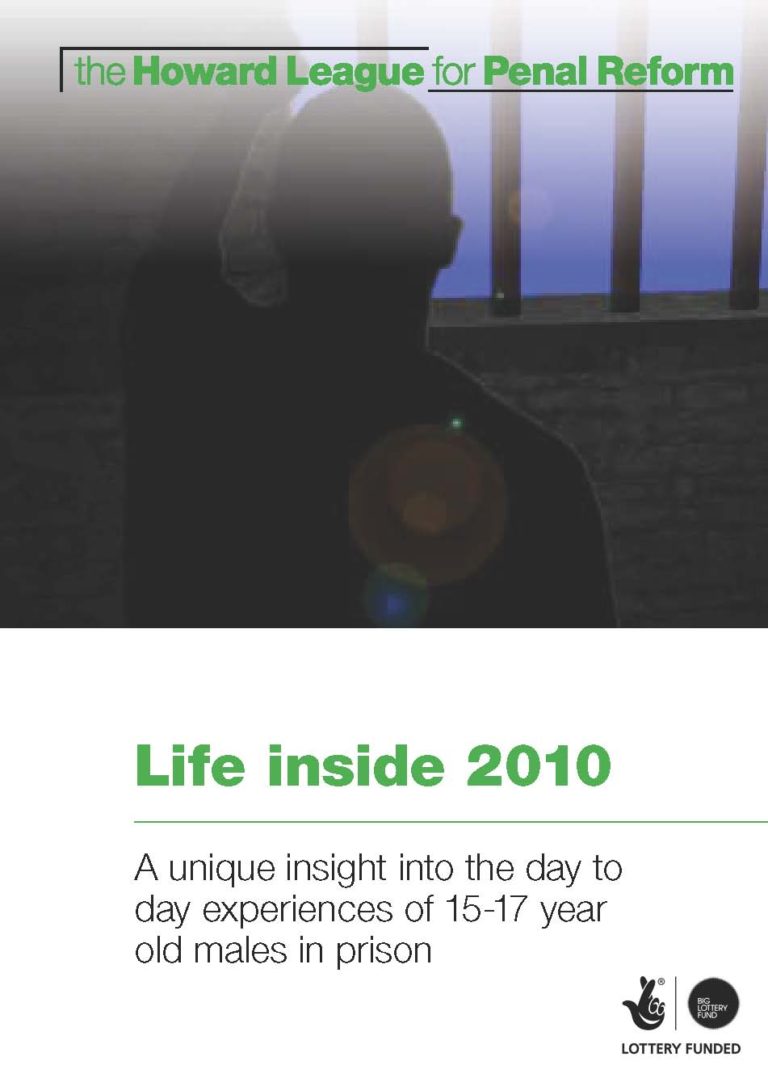 ISBN: 978-1-905994-23-6

Published: 2010

Pages: 34

Publisher: The Howard League for Penal Reform
Downloads
Life Inside 2010
This is the first policy report produced as part of the Howard League's exciting U R Boss project, combining our unique legal work with young people in custody and a national participation programme.
This report was developed in conjunction with young people currently in custody and released into the community.
Through a series of workshops and one to one work, young people identified the topic of this report, the issues they wanted discussed and key lessons for policy makers and practitioners.
U R Boss was a project led by young people for young people that was part of the Howard League for Penal Reform.
Launched in 2009, U R Boss was funded by the Big Lottery for a period of five years and supported young people in the criminal justice system to secure their legal rights and to have an impact on policy, practice and the services that affect them.
While the U R Boss project ended in July 2014, the Howard League continues to work with young people through our legal service and participation work.
Join the Howard League

We are the world's oldest prison charity, bringing people together to advocate for change.

Join us and make your voice heard

Support our work

We safeguard our independence and do not accept any funding from government.

Make a donation