Making Black lives matter in the criminal justice system
A guide for antiracist lawyers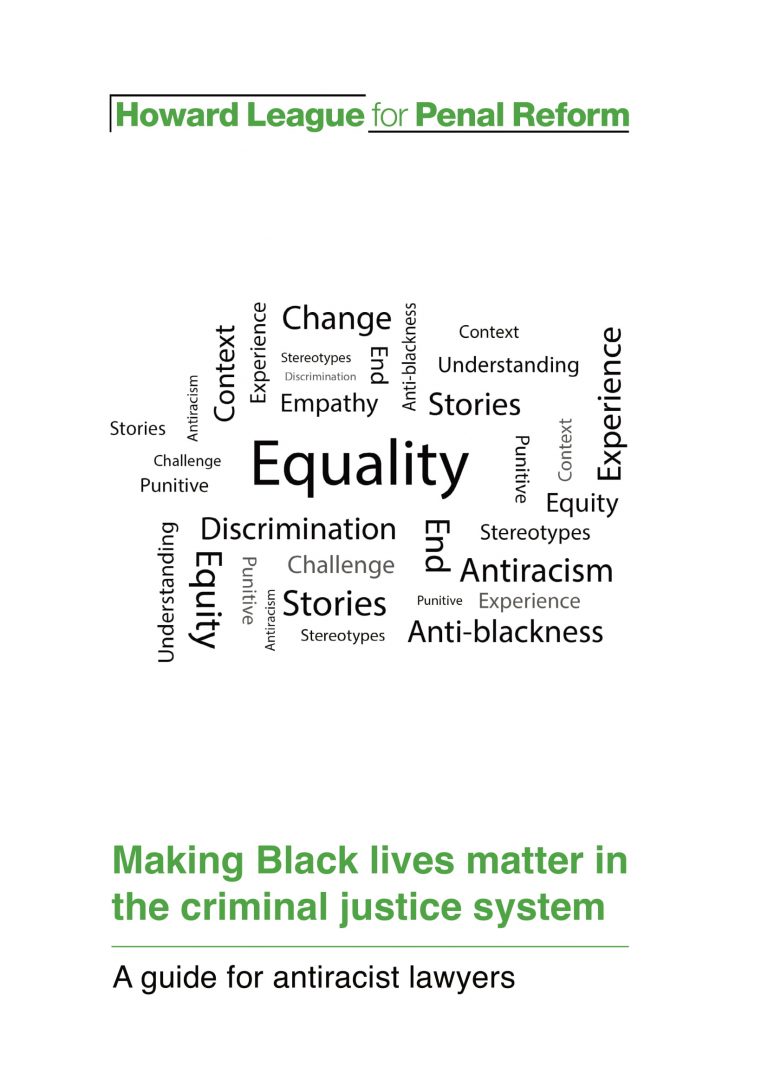 ISBN: 978-1-911114-57-4

Published: 2021

Pages: 68

Publisher: Howard League for Penal Reform
Downloads
Making Black lives matter in the criminal justice system: A guide for antiracist lawyers
In association with Black Protest Legal Support and in consultation with an expert advisory group, the Howard League has developed a practical guide for antiracist lawyers. The guide is inspired by two harsh realities that must be addressed: racial discrimination as an enduring feature of criminal justice for Black people; and legal training in England and Wales that does not equip lawyers to be antiracist.
The guide is designed to support lawyers to be antiracist at each phase of a client's journey through the system: at the police station, at court and after court. Black people are more likely to experience coercive and punitive policing than any other ethnic group, are subjected to harsher remand and sentencing decisions at court and continue to receive worse treatment after sentencing. The guide aims to empower lawyers to openly raise issues of discrimination and racism in their practice, and so to challenge the harsher treatment which their Black clients are likely to experience throughout the criminal justice system.
We have compiled a list of community organisations to accompany the guide, which is available here.
Join the Howard League

We are the world's oldest prison charity, bringing people together to advocate for change.

Join us and make your voice heard

Support our work

We safeguard our independence and do not accept any funding from government.

Make a donation