On our side?
Young people and the police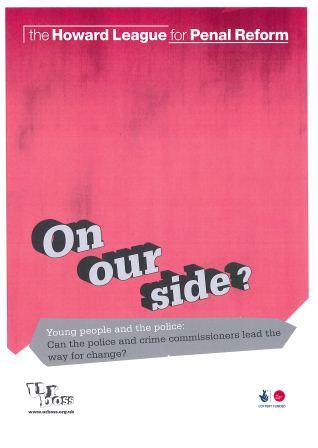 ISBN: 978-1-9059947-55-7

Published: 2012

Pages: 16

Publisher: The Howard League for Penal Reform
Downloads
On our side?
Report summary
This U R Boss publication looks at interactions between young people and the police.
It is set against the backdrop of the first PCC elections and the U R Boss campaign to make sure community voices, especially those of young people in contact with the criminal justice system, are heard, listened to and acted on.
Join the Howard League

We are the world's oldest prison charity, bringing people together to advocate for change.

Join us and make your voice heard

Support our work

We safeguard our independence and do not accept any funding from government.

Make a donation