Once upon a time in the west
Social deprivation and rural youth crime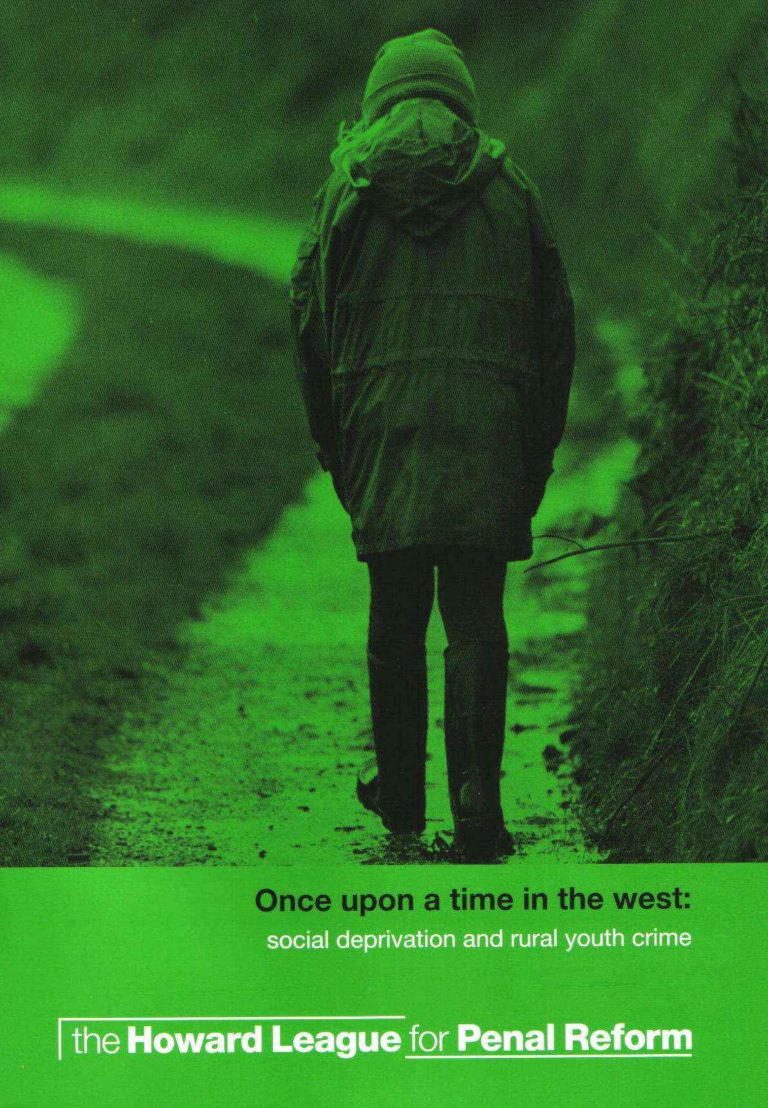 Price: £10

ISBN: 9780903683821

Published: 2005

Pages: 40

Publisher: The Howard League for Penal Reform
Buy hard copy

(£10 + P&P)

2005
This report from the Howard League for Penal Reform examines the experiences of young people growing up in rural communities.
It is essential reading for all those working with young people in the criminal justice system, youth workers, as well as those working in local government.
This report provides a voice to young people living in rural communities.
It also provides ideas for improving the opportunities and reducing the social exclusion of these young people.
Join us

Add your voice to our movement for change. Every voice counts and we hope that you will add yours.

Join us today

Support our work

Everything we do is focused on achieving less crime, safer communities, fewer people in prison. We need you to act now for penal reform.

Ways to support