Sentencers and sentenced
Exploring knowledge, agency and sentencing women to prison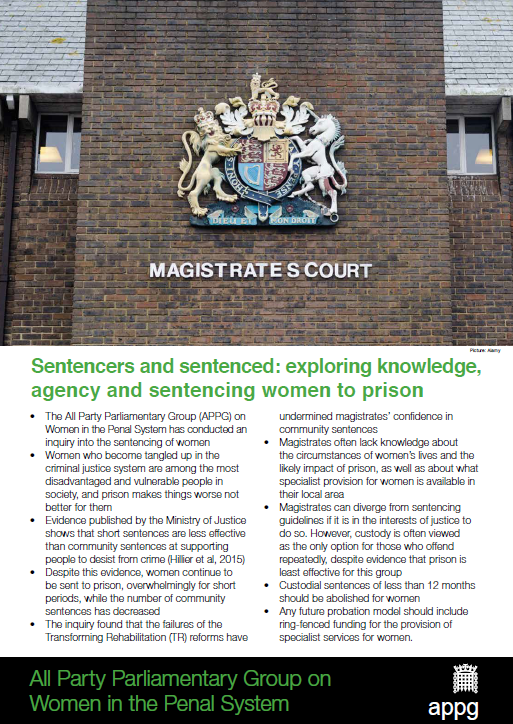 ISBN: 978-1-911114-28-4

Pages: 4

Publisher: The Howard League for Penal Reform
Downloads
Sentencers and sentenced
References
The All Party Parliamentary Group on Women in the Penal System conducted an inquiry into the sentencing of women.
The inquiry received written evidence from charities, academics, women's centres, a trade union and a Police and Crime Commissioner.
MPs and peers visited a problem-solving court and heard oral evidence from John Bache, the Chair of the Magistrates' Association, and Dame Glenys Stacey, Her Majesty's Chief Inspector of Probation.
Join the Howard League

We are the world's oldest prison charity, bringing people together to advocate for change.

Join us and make your voice heard

Support our work

We safeguard our independence and do not accept any funding from government.

Make a donation