Sentencing Young Adults
Making the case for sentencing principles for young adults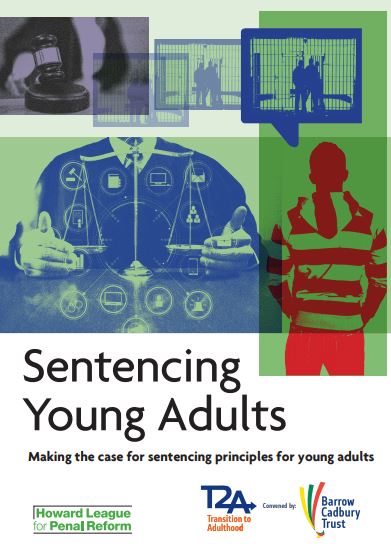 ISBN: 978-1-911114-25-3

Pages: 24

Publisher: The Howard League for Penal Reform and Transition to Adulthood (T2A) Alliance
Downloads
Sentencing Young Adults
Formal sentencing principles for young adults aged 18 to 25, similar to the Sentencing Council guidelines that are in place for children, would assist the courts and improve sentencing outcomes.
Sentencing Young Adults: Making the case for sentencing principles for young adults presents research by the Howard League for Penal Reform, a founding member of the Transition to Adulthood (T2A) Alliance.
The report, which draws on Howard League participation work with young adults, sets out how principled guidelines would help judges and magistrates to understand young adults better, and provide a legal framework to achieve better sentencing decisions.
Join the Howard League

We are the world's oldest prison charity, bringing people together to advocate for change.

Join us and make your voice heard

Support our work

We safeguard our independence and do not accept any funding from government.

Make a donation