"Surviving, not living": Lived experiences of crime and gambling
The report of the Commission on Crime and Gambling Related Harms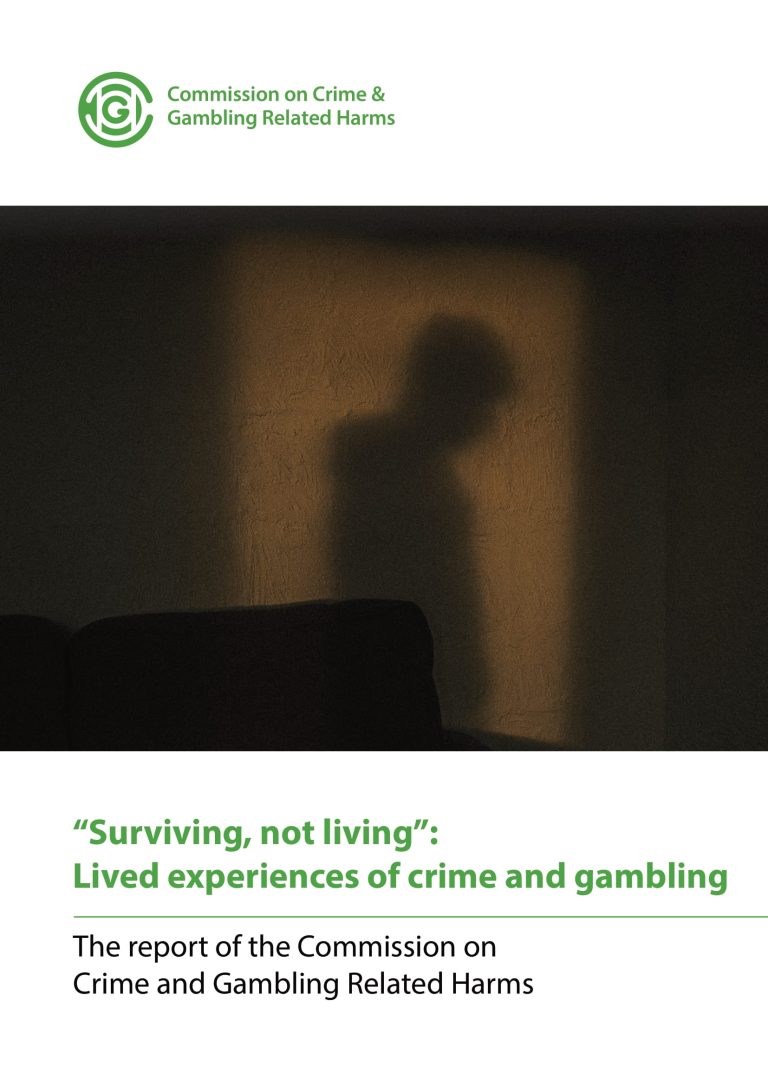 ISBN: 978-1-911114-64-2

Published: 2022

Pages: 93

Publisher: The Howard League for Penal Reform
Downloads
"Surviving, not living": Full report
"Surviving, not living": Report summary
Timeline: 'Claire'
Timeline: 'Jordan'
Timeline: 'Lara'
Timeline: 'Riaz'
Timeline: 'Raul'
Timeline: 'Nick'
Timeline: 'Sarah'
Timeline: 'Ryan'
Timeline: 'Steve'
Timeline: 'Tony'
People whose lives have been blighted by crime linked to gambling have spoken about the impact it had and what needs to change so that others are protected, as part of research published by the Commission on Crime and Gambling Related Harms.
"Surviving, not living": Lived experiences of crime and gambling outlines the experiences of 22 people in England and Wales who have either been through the criminal justice system themselves or been affected by it as a family member.
The research was led by Dr Lauren Smith, Lecturer in Psychology at the University of Lincoln.
It is the second major research project to be commissioned by the Commission on Crime and Gambling Related Harms, which was set up by the Howard League for Penal Reform and is chaired by Lord Goldsmith QC. An earlier report, focused on sentencing, was published in October 2021.
The Commission was set up to investigate the links between gambling harms and crime, what impact they have on communities and wider society, and what steps could be taken to reduce crime and make people safer.
This page provides links to the full report, a summary, and timelines giving details of the lived experiences of 10 participants in the research.
Join the Howard League

We are the world's oldest prison charity, bringing people together to advocate for change.

Join us and make your voice heard

Support our work

We safeguard our independence and do not accept any funding from government.

Make a donation