Turnkeys or professionals?
A vision for the 21st century prison officer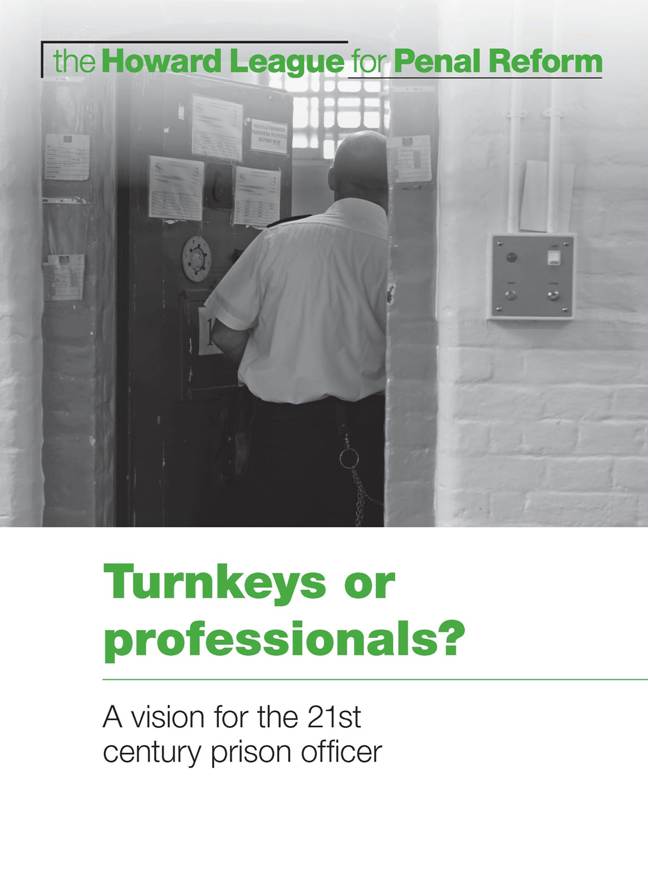 Price: £5

ISBN: 978-1-905994-18-2

Published: 2009

Pages: 18

Publisher: The Howard League for Penal Reform
Downloads
Turnkeys or professionals?
Buy hard copy

(£5 + P&P)

2009
Prison officers are being asked to undertake increasingly complex and varied tasks but have not benefited from commensurate remuneration, respect or support.
This report suggests that a radical and fundamental review of the role of the prison officer is needed and a wider debate about the future of role of prison staff.
Join the Howard League

We are the world's oldest prison charity, bringing people together to advocate for change.

Join us and make your voice heard

Support our work

We safeguard our independence and do not accept any funding from government.

Make a donation