U R Boss: Campaigning for change
The third U R Boss interim evaluation report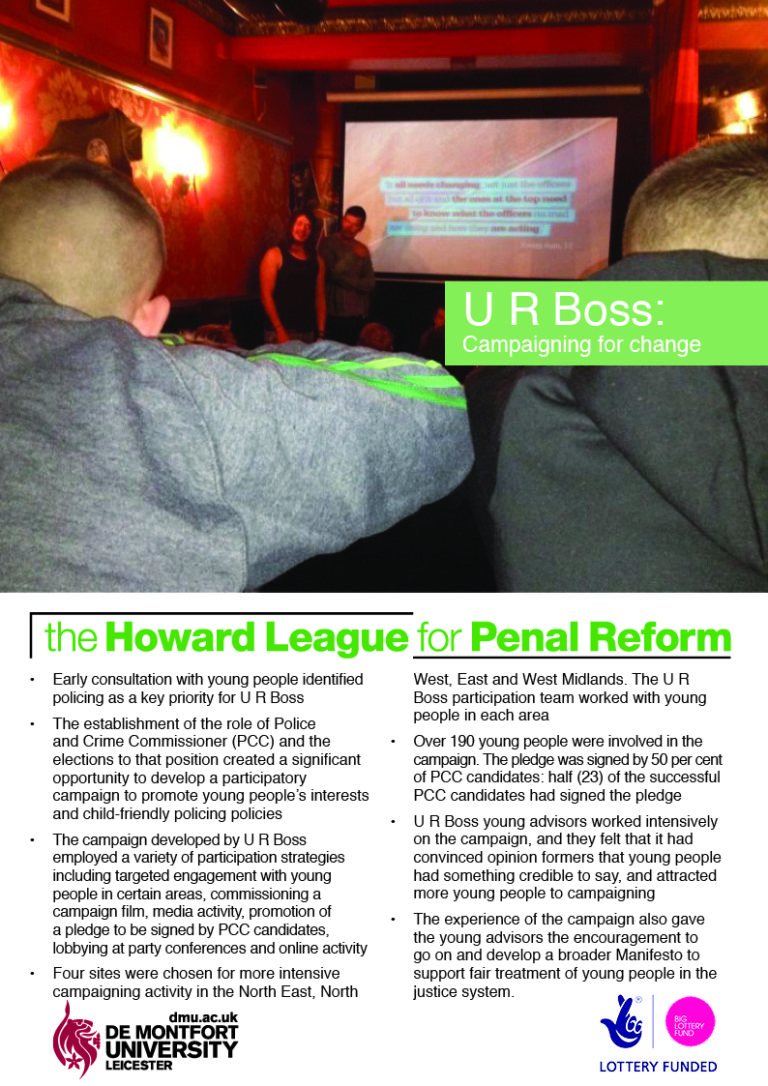 ISBN: 978-1-905994-69-4

Published: 2014

Pages: 7

Publisher: The Howard League for Penal Reform
Downloads
U R Boss: Campaigning for change
This is the third U R Boss interim evaluation report.
It focuses on a U R Boss campaign to promote young people's interests in the criminal justice system which was designed to coincide with the establishment of the role of Police and Crime Commissioners and the first PCC elections in November 2012.
This report explores the origins of the U R Boss PCC campaign, its organisation and delivery, its achievements, and the specific role of U R Boss young advisors and other young people in the campaign and associated work on policing.
It is based on a review of relevant documentary sources: interviews with Howard League staff (U R Boss team members and others), interviews with U R Boss young advisors; observation of campaign events involving young people; and additional information collated by the Howard League and based on responses to the campaign and its impact.
Join the Howard League

We are the world's oldest prison charity, bringing people together to advocate for change.

Join us and make your voice heard

Support our work

We safeguard our independence and do not accept any funding from government.

Make a donation