Voice of a Child
A report on the impact that a mother's imprisonment has on children's lives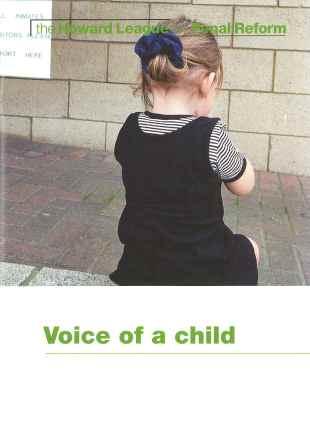 ISBN: 978-1-905994-40-3

Published: 2011

Pages: 30

Publisher: The Howard League for Penal Reform
Downloads
Voice of a child
The Voice of a Child Howard League UN CRC DGD submission
In 2010 at least 17,000 children were separated from their mother due to imprisonment.
This report draws on interviews with children to document the impact that the imprisonment of their mother has on their lives: including long term emotional, social, material and psychological damage, with little or no dedicated support.
The Howard League first looked at this issue in the 1990s and this revised edition demonstrates how the children's voices are still relevant today.
The research was published to coincide with the United Nations' Committee on the Rights of the Child Day of General Discussion on prisoners' children in September 2011.
Join the Howard League

We are the world's oldest prison charity, bringing people together to advocate for change.

Join us and make your voice heard

Support our work

We safeguard our independence and do not accept any funding from government.

Make a donation