What if the dock was abolished in criminal courts?
What if...? Series of challenging pamphlets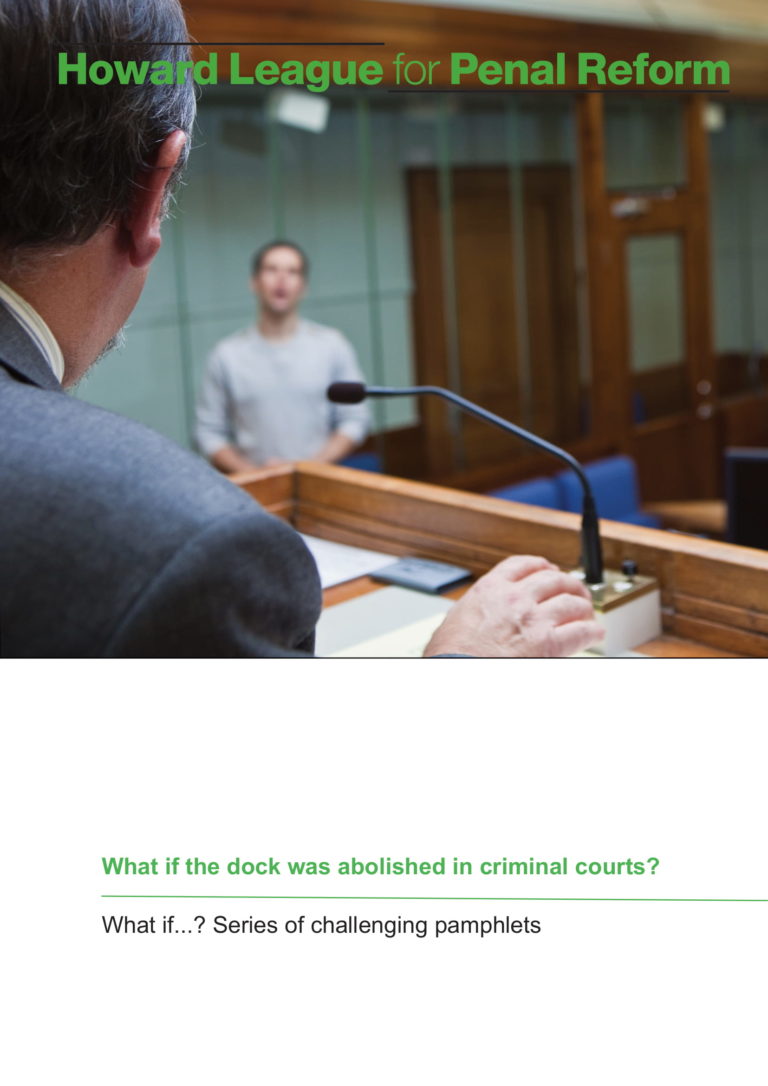 ISBN: 978-1-911114-40-6

Published: 2020

Pages: 21

Publisher: Howard League for Penal Reform
Downloads
What if the dock was abolished in criminal courts?
The Howard League for Penal Reform and the Mannheim Centre at the London School of Economics have been working in partnership on the What if? pamphlet series with the aim of challenging conventional thinking on penal and criminal justice issues.
In this edition Linda Mulcahy, Meredith Rossner and Emma Rowden propose that the widespread use of the dock in English and Welsh courtrooms is anachronistic and that its continued use interferes with a defendant's right to a fair trial and dignified treatment.
This pamphlet draws on both new research findings about the modern history of the dock and empirical research to develop the arguments that defendants in English and Welsh courts should not be routinely placed in docks. Doing so situates them at the margins of the court whether they are being tried for serious offences such as rape and murder or minor offences such as petty theft or driving offences. They are, in effect, being unnecessarily incarcerated in the courtroom when the statistics show that only a very small number (tens of people) of the thousands of people tried each year try to escape the courtroom. This suggests the use of the dock is not proportionate to the potential harm and rests more on costs and economic considerations rather than a defendant's access to dignity and a fair trial. The discussion makes clear that placing defendants in docks, whether 'secure' or 'standard', can prejudice juries against them. The authors argue that this provides important social science evidence that the human rights of the defendant are currently being abused and fair trials compromised on a routine basis.
Join the Howard League

We are the world's oldest prison charity, bringing people together to advocate for change.

Join us and make your voice heard

Support our work

We safeguard our independence and do not accept any funding from government.

Make a donation