Events · Howard League events
Changing Minds. Changing Lives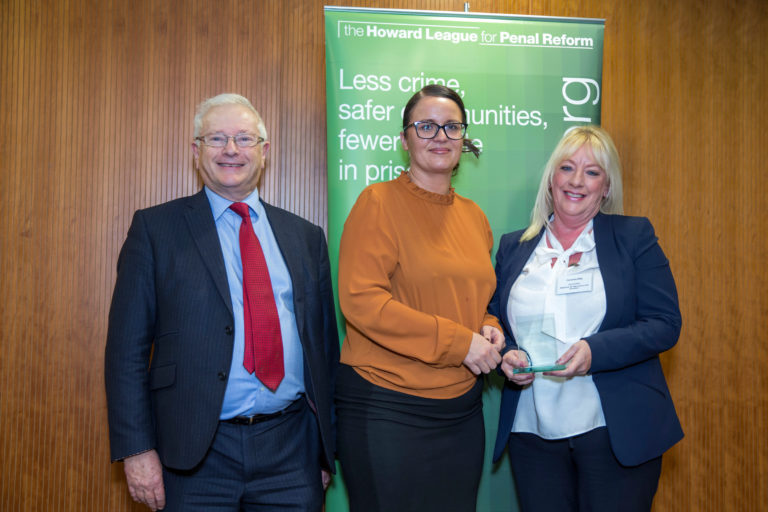 Date: 11 Oct 2017

Location: Carr Gate Police Training Centre, Wakefield.
Wakefield and Leeds All Age Liaison & Diversion Service Conference
 "Changing Minds. Changing Lives"
 Wednesday 11 October 2017, 9.30am – 1.30pm
Carr Gate Police Training Centre, Wakefield.
On Wednesday 11 October 2017, we are celebrating the ground-breaking work of the Wakefield and Leeds All Age Liaison and Diversion service. This half-day conference provides an opportunity for delegates from across the health, criminal justice and social care sectors to explore policy and best practice in liaison and diversion. We are pleased to be able to welcome Lord Bradley as our keynote speaker whose national review has been central in driving forward the roll out of diversionary approaches for vulnerable individuals within the justice system.
The Howard League for Penal Reform's annual awards celebrate and champion work in the community that challenges and changes people for the better. The Howard League believes that projects which help to divert people away from the criminal justice system, by providing alternative, proportionate, effective and targeted interventions, will in turn reduce crime.
The Wakefield service secured the 'Best Liaison and Diversion' category in last year's Howard League Awards winning one of our highest accolades. The judging panel found a Service characterised by a multi-disciplinary approach to service delivery that was underpinned and integrated within local strategic partnership arrangements.
We do hope you will be able to join us and would be grateful if you could confirm your attendance by email to catryn.yousefi@howardleague.org
Lunch and refreshments will be provided.
Join us

Add your voice to our movement for change. Every voice counts and we hope that you will add yours.

Join us today

Support our work

Everything we do is focused on achieving less crime, safer communities, fewer people in prison. We need you to act now for penal reform.

Ways to support