Community Awards
The Howard League for Penal Reform's annual awards for the country's most successful community projects encouraging desistance from crime.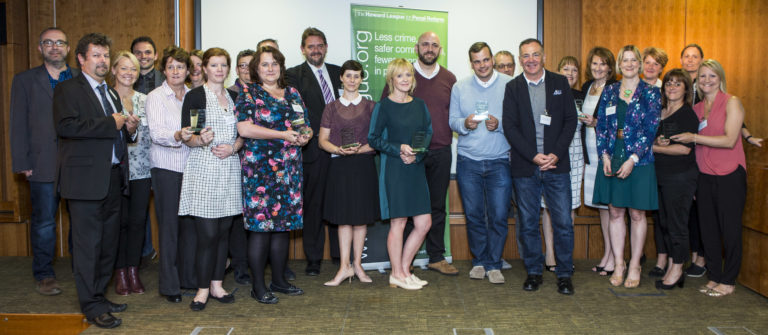 The Howard League believes that projects which help to keep people out of the criminal justice system, by providing alternative, proportionate, effective and targeted interventions will reduce the risk of reoffending.
These annual awards celebrate best practice in diversionary work and champion work in the community that challenges and changes people for the better – be it with children; women; mental health programmes or restorative justice.
Community Awards 2017
The Awards were presented at a national conference held on Wednesday 8 November 2017.
See the full list and details of the Award winners here. 
Shortlisted programmes by category:
The competition was open to statutory agencies and voluntary organisations that are developing diversionary schemes.
Read our media release about the awards.
For the awards criteria download the entry guide.
Judging panel
The judging panel for 2017 Awards included:
Gerry Marshall, Trustee, The Howard League for Penal Reform (Chair)
Graham Robb, Chair, Restorative Justice Council
Inspector Gail Spruce, Greater Manchester Police
Glyn Thomas, Head of Implementation, Liaison and Diversion Programme, NHS England
Catryn Yousefi, Programmes Manager, The Howard League for Penal Reform
Open Days
We continue to work with the winners and runners-up after the awards, hosting open days with each project to celebrate success and share best practice in the local community.
Join us

Add your voice to our movement for change. Every voice counts and we hope that you will add yours.

Join us today

Support our work

Everything we do is focused on achieving less crime, safer communities, fewer people in prison. We need you to act now for penal reform.

Ways to support