Events · Howard League events
Howard League fringe meeting at the Labour Party Annual Conference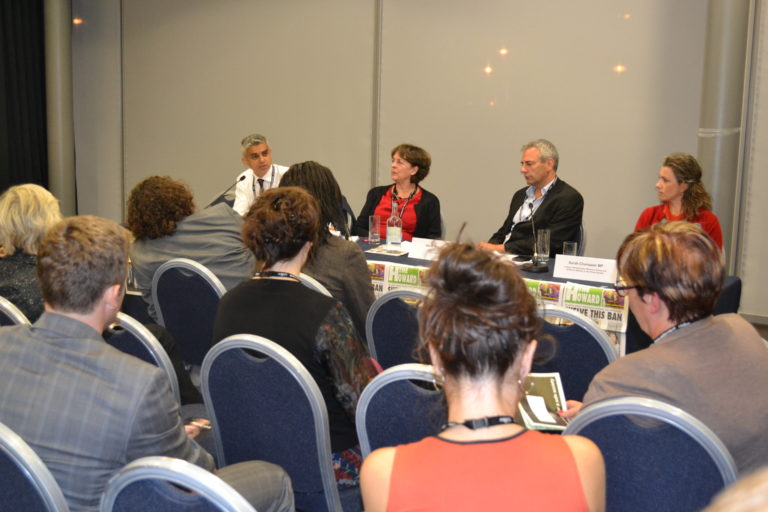 Date: 23 Sep 2019

Location: Jurys Inn Brighton Waterfront
Women and criminal justice
Monday 23 September 2019,  6–7pm
Tennyson Room, Jurys Inn Brighton Waterfront, (the venue is outside the conference secure zone and our members and supporters are welcome to attend).
The Howard League has a history of arranging well-attended, high impact party conference meetings that tackle the most relevant topics of the day. This year's meeting will discuss women and the criminal justice system. Women are a minority in the criminal justice system, accounting for approximately 5 per cent of the prison population and 15 per cent of those supervised in the community. The reasons that they end up involved in the criminal justice system are often very different to their male counterparts and their needs tend to be more complex.  Too many women end up with a criminal record and in the penal system on a community penalty or in prison unnecessarily.
Find out about our programme to reduce the arrests of women and stem the flow of women into the criminal justice system.
Speakers:
Frances Crook, Chief Executive, Howard League for Penal Reform (Chair);
Kate Green, MP for Stretford and Urmston, Home Affairs Select Committee, APPG for Women in the Penal System;
Superintendent Stan Gilmour, Head of Protecting Vulnerable People, Thames Valley Police.
To find out more contact: barbara.norris@howardleague.org or tel: 020 7249 7373.
Join us

Add your voice to our movement for change. Every voice counts and we hope that you will add yours.

Join us today

Support our work

Everything we do is focused on achieving less crime, safer communities, fewer people in prison. We need you to act now for penal reform.

Ways to support