Events · Howard League events
Howard League In Conversation with Make Amends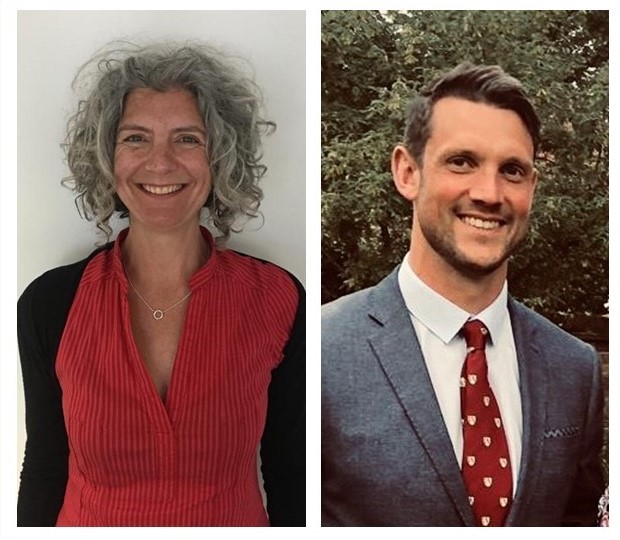 Date: 6 May 2021

Location: Online

Howard League In conversation with
Soo Brizell, Service Manager, Make Amends (Shekinah) and Superintendent Ryan Doyle, Head of Criminal Justice and Custody, Devon and Cornwall Police
Thursday 6 May 2021 4–5pm
In this In Conversation event, Frances Crook, CEO of the Howard League for Penal Reform will be talking with Soo Brizell, Service Manager, Make Amends (Shekinah) and Superintendent Ryan Doyle, Head of Criminal Justice and Custody, Devon and Cornwall Police. Ryan is also the Founder and Chairman of the charity LHDiversity (commonly known as "Local Heroes").
They will talk about the importance of the Howard League Community Awards encouraging desistance from crime and Make Amends winning the 'Restorative approaches' award in 2020.  They will talk about the Howard League's work promoting best practice and Make Amends' successful work at diverting first time offenders from the criminal justice system and reducing the harm caused to them, their families and victims, as well as the communities in which they live. They work on the belief that restorative justice should be made available to all victims of crime as a right. They will also talk about Make Amends' partnership work with Devon and Cornwall Police.
Booking for this event is now closed.
Soo Brizell has worked for Shekinah since 2007, initially establishing Shekinah as a local delivery partner for a national employability programme supporting people affected by homelessness and crime into work. In December 2019, Soo became the Service Manager for Make Amends – a Restorative Justice Service commissioned by The Office for Police & Crime Commissioners and delivered in partnership with Shekinah. Make Amends delivers restorative justice across Devon, Cornwall and the Isles of Scilly which brings together those harmed by crime or conflict into communication with those responsible for the harm.
Soo is responsible for the strategic development of the service and the alignment and inclusion of restorative justice in local criminal justice, community safety strategies and through collaborative alliances. Soo is passionate about the principles and creation of a fairer society and creating better life opportunities for people with multiple disadvantages.
Superintendent Ryan Doyle is the Head of Criminal Justice and Custody with Devon and Cornwall Police, Founder and Chairman of the charity LHDiversity (commonly known as "Local Heroes"), and a Tedx speaker.
Ryan joined Thames Valley Police in 2003 and, following his probationary period, specialised in Public Protection (specifically Domestic Abuse and Hate Crime). In 2007 Ryan transferred into Devon and Cornwall Police and worked in both Response and CID, before becoming the Diverse Communities Team Leader in 2012. It was during this role that Local Heroes was created; a charity that has worked with Premier League football clubs and a host of Athletes and TV stars to inspire young people into social action that celebrates diversity and promotes inclusion. In October 2015, Ryan delivered his first TED talk at TEDx Totnes https://www.youtube.com/watch?v=EItwkIzL7tE and has also delivered talks on inclusivity in leadership to senior leaders in HMPPS and a number of Dame Kelly Holmes Trust cohorts.
As a Public Order and Public Safety commander, Ryan has managed a number of incidents including Floods, military parades, high profile football matches and Royal visits, and is now part of the senior command team for the G7 Summit in Cornwall.
In 2020, Ryan completed an M.St in Applied Criminology and Police Leadership with the University of Cambridge. His thesis, "Targeting Missing Persons Most Likely to Come to Harm" was published the same year in an article co-authored by Dr Geoffrey Barnes.
Join the Howard League

We are the world's oldest prison charity, bringing people together to advocate for change.

Join us and make your voice heard

Support our work

We safeguard our independence and do not accept any funding from government.

Make a donation