Events · Howard League events
Making sure Black lives matter in the criminal justice system – practical steps towards change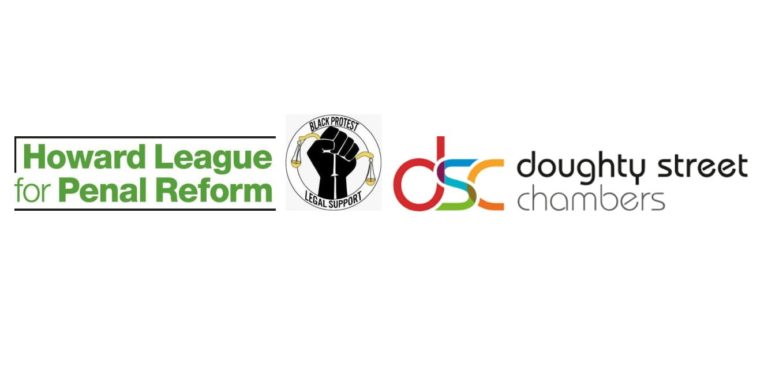 Date: 28 Jul 2020

Location: Online
A Howard League lawyers' network event in association with Black Protest Legal and Doughty Street Chambers 
Online webinar
28 July 2020, 5–6pm
The murder of George Floyd in Minneapolis has reignited long-overdue discussions in the UK about the appalling levels discrimination in our criminal justice system. Almost three years on from David Lammy's report and over 20 years on from the Macpherson report, the proportion of children from Black and ethnic minority backgrounds in prison is at its highest ever recorded levels. The Howard League is acutely aware from its specialist legal service for children and young people in prison that it is time to work together to see what practical steps lawyers and practitioners in the system can take to change outcomes in the system.
In association with Black Protest Legal and an expert advisory board, the Howard League is developing a guide for anti-racist lawyers. A new Advisory Board  will assist on content. We want to help practitioners to: educate themselves; ask the right questions; gather the right information and make representations to change outcomes for Black people in the criminal justice system. This panel-led discussion will consider those issues which will inform development of the guide.
Panel
Garry Green, Barrister, Doughty Street Chambers (Chair)
Dr Laura Janes, Legal Director, Howard League for Penal Reform
Patrice Lawrence, writer
Aika Stephenson, Legal Director and Co-Founder, Just for Kids Law
Ife Thompson, Barrister and founder of Black Protest Legal and Black Learning Achievement and Mental Health (BLAM)
Please note: The booking for this event is now closed.
Lawyers' network
Our lawyers' network provides a forum for professionals to discuss key legal penal reform issues. The group meets regularly to discuss and debate legal issues arising from our legal and policy work. It is open to members of the legal profession and others who have an interest in penal reform.
Join our lawyers' network
Join the Howard League

We are the world's oldest prison charity, bringing people together to advocate for change.

Join us and make your voice heard

Support our work

We safeguard our independence and do not accept any funding from government.

Make a donation