Lawyers' network
Join the Howard League lawyers' network and receive notifications of meetings and updates on the work of our legal team.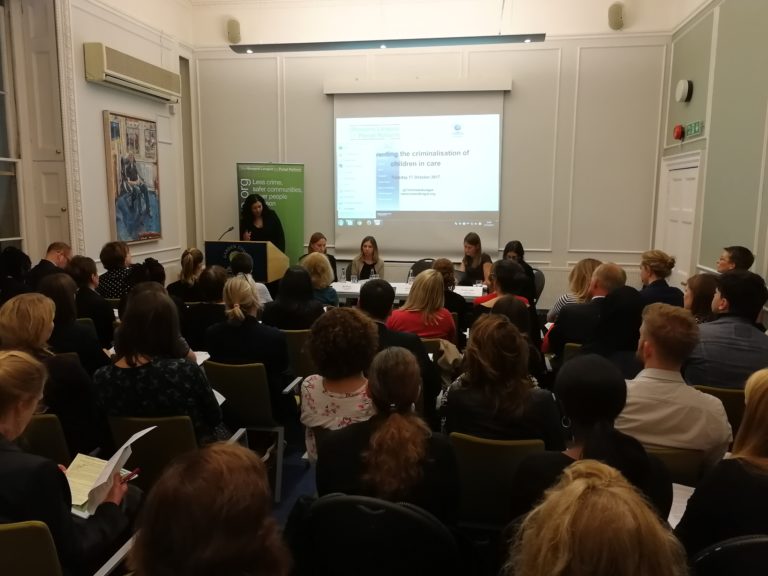 The Howard League lawyers' network provides a forum for professionals to discuss key legal penal reform issues.
The group meets regularly to discuss and debate legal issues arising from our legal and policy work. It is open to members of the legal profession and others who have an interest in penal reform.
Forthcoming event
Children and imprisonment: global perspectives, national practices, rights and remedies
A Howard League lawyers' network event in association with the Standing Committee for Youth Justice and Doughty Street Chambers Children's Rights Group will be held on 17 December 2019, 6pm to 8pm at Doughty Street Chambers, 54 Doughty St, London WC1N 2LS
Find out more and book your place
Recent event
Reducing the criminalisation of looked after children at the police station masterclass was held on Tuesday 24 September 2019 at Garden Court Chambers.
This event, chaired by Kate Aubrey-Johnson, Barrister and mediator, Garden Court Chambers included presentations by:  
Representing looked-after Children at the police station: a step-by-step guide for lawyers was launched the event.
Join the Howard League lawyers' network
By submitting your information you are agreeing to the Howard League keeping you informed about our work by email and, occasionally by telephone and post.
If you would like to opt out of contact from the Howard League by email, telephone or post, please email us at info@howardleague.org
We will not share your data with any third party. You can read our privacy policy here.
Join us

Add your voice to our movement for change. Every voice counts and we hope that you will add yours.

Join us today

Support our work

Everything we do is focused on achieving less crime, safer communities, fewer people in prison. We need you to act now for penal reform.

Ways to support