Events · Howard League events
Howard League Community Awards 2020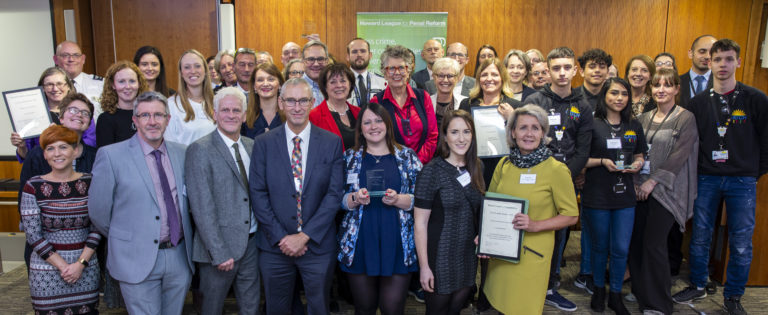 Date: 20 Oct 2020

Location: Online
Successful community projects that reduce crime and transform lives for the better will be honoured with prestigious Howard League Community Awards at our celebratory event.
The Howard League for Penal Reform remains concerned that too many people are still being brought into conflict with the criminal justice system and the problematic implications this has for their future lives.
This event will celebrate innovations in policy and practice in relation to the arrest of women, adults, and children and how they can be diverted to more appropriate services.
Speakers include:
Frances Crook, Chief Executive, Howard League for Penal Reform
Keith Fraser, Chair, Youth Justice Board
Gerry Marshall, Trustee, Howard League for Penal Reform; and Chair, Community Awards judging panel
Professor Fergus McNeil, Professor of Criminology and Social Work, University of Glasgow
Winners will be announced and honoured in the following categories: Children in care and care leavers; Criminal justice champion; Liaison and diversion; Policing and adults; Policing and children; Organisation of the year; Restorative approaches; and Women.
The booking for this event is now closed.
Join the Howard League

We are the world's oldest prison charity, bringing people together to advocate for change.

Join us and make your voice heard

Support our work

We safeguard our independence and do not accept any funding from government.

Make a donation