Events · Howard League events
Howard League Community Awards 2020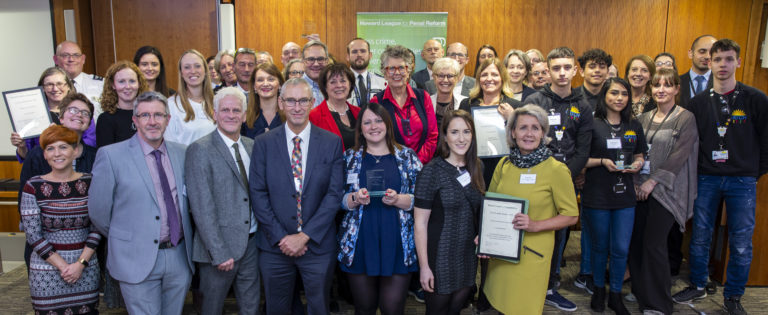 Date: 20 Oct 2020

Location: Online
Tickets
Individual : £10
Organisation : £20
Book now
This event will be held online.
These are the Howard League for Penal Reform annual awards for the country's most successful community projects encouraging desistance from crime. Projects which help to keep people out of the criminal justice system by providing alternative, proportionate, effective and targeted interventions will help reduce the risk of re-offending. These annual awards celebrate best practice in diversionary work and champion work in the community that challenges and changes people for the better – be it with children, women, mental health programmes or restorative approaches. The awards recognise projects and organisations whose work and practice is delivered above and beyond normal service delivery.
Further information about this event and how to book your place will be available in due course.
If you want to get early notifications of upcoming events, sign up to to our email updates.
Join us

Add your voice to our movement for change. Every voice counts and we hope that you will add yours.

Join us today

Support our work

Everything we do is focused on achieving less crime, safer communities, fewer people in prison. We need you to act now for penal reform.

Ways to support