8 Jun 2017
Howard League calls on new government to act as recalls to prison spiral out of control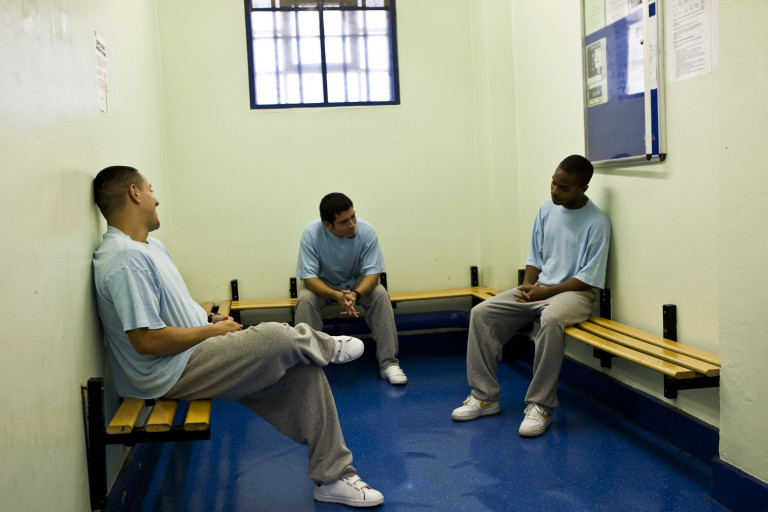 The number of people being recalled to prison has spiralled out of control following a major shake-up to probation in England and Wales, analysis by the Howard League for Penal Reform reveals today (Thursday 8 June).
Figures collated by the charity show that an extra 13,000 people have been sent back to prison since the Ministry of Justice introduced its Transforming Rehabilitation (TR) programme in 2015.
The surge in recalls has contributed to an exorbitant rise in the number of people who are behind bars as a result of breaching their licence conditions. That number has grown from 150 in June 1995 to more than 6,500 in March 2017 – an increase of almost 4,300 per cent.
As recalls have soared, so pressure has grown on a prison system already failing to cope with overcrowding, a lack of resources and record levels of violence and self-injury – a crisis that has been largely ignored during the general election campaign.
The Howard League is calling on the next government to stop the widespread use of recall. The charity recommends that the Secretary of State for Justice should retain a residual power to recall a person to custody, to be used only in exceptional circumstances.
The majority of people sent back to prison are recalled for technical reasons, such as failing to attend appointments with probation officers. These cases could be better dealt with in the community and are often linked to services failing to support people properly on release.
Frances Crook, Chief Executive of the Howard League for Penal Reform, said: "On the day when the nation decides, the Howard League is preparing to present a plan of action to the new government to help solve the prison crisis.
"At the top of the list will be an absolute necessity to deal with the out-of-control system of recalls."
Under the TR programme introduced by the former Secretary of State for Justice, Chris Grayling, the probation service was part-privatised and the supervision of people released from prison was extended.
The new legislation required that any person sentenced to a custodial term of more than one day must receive at least 12 months' supervision in the community. This meant that, for the first time, people released from prison after serving sentences of less than 12 months were subject to supervision.
Since the changes came into force in February 2015, there have been 12,806 recalls of people who had served prison sentences of less than 12 months.
The total number of recalls for all types of sentences has grown sevenfold in 15 years. In the year 2000-01, there were 3,182 recalls to custody. By 2003-04, this number had risen to 11,268. It then rose steadily to 17,701 in 2014-15. In 2015-16 – the first full year after TR was introduced – overall recalls leapt to a record high of 22,412.
Some of those recalled to custody are prisoners who were given Indeterminate Sentences for Public Protection (IPPs). Despite progress made by the Parole Board in releasing IPP prisoners, the number who were behind bars after being recalled rose by 26 per cent between March 2016 and March 2017.
Ministry of Justice figures show that most recalls to prison are for technical licence breaches, such as failing to keep in touch with probation officers, failing to reside at a specified address, and taking drugs or alcohol. If the person were not on licence, these behaviours would not be serious enough to warrant attention from police or probation, let alone a custodial sentence.
22,412
recalls to custody in 2015-16
Case studies
The Howard League Legal Team has worked on a large number of cases of children and young people who have been administratively recalled to custody for breaches of licence involving relatively minor infringements.
A 20-year-old man was recalled to prison for spending one night away from his approved premises after he received some difficult news about his late sister. He had returned of his own accord. He was re-released after a further seven months in custody.
A 21-year-old man was recalled to custody for getting into a taxi without the prior approval of his probation worker and having a second SIM card without prior approval. He was recalled to custody for seven months.
A 19-year-old man missed two appointments with his probation worker – on the first occasion he rang ahead after his bike broke down; on the second occasion, he was 10 minutes late. He spent one night away from his mother's house, after she asked him to leave during tensions over his missing sister. He was recalled to custody for 11 months.
Recall is the most bureaucratic form of imprisonment. Many people are recalled for only 14 or 28 days before being released on licence again – barely time to complete their induction to the prison, but long enough to put homes and jobs at risk and disrupt relationships with their families and other agencies.
The total costs of recall are not known, but the bill is high. Paying for all the prison beds that are needed comes to at least £230million per year, and costs will also fall on the police, Community Rehabilitation Companies, the National Probation Service, charities and other agencies working with people following prison sentences, and employers (who lose staff with no notice).
Notes to editors
The Howard League for Penal Reform is the oldest penal reform charity in the world. It is a national charity working for less crime, safer communities and fewer people in prison.
The Howard League has set out practical steps for reducing pressure on the prison system by reforming the 3 Rs – rules in prison; release from prison; and recall to prison. More information about the campaign can be found on the charity's website at: https://howardleague.org/what-you-can-do/the-3-rs-of-prison-reform/
The Howard League Legal Team provides a free and confidential advice line to help children and young people in custody. More information can be found on the charity's website at: https://howardleague.org/legal-work/advice-line/
The Howard League referred to the rise in recalls to prison in its submission to the United Kingdom Universal Periodic Review of Human Rights last year. The submission can be read online at: https://howardleague.org/wp-content/uploads/2016/09/Final-UN-periodic-review-on-headed.pdf
The Ministry of Justice report, Story of the Prison Population: 1993-2016 England and Wales, states that, in June 1995, there were "only around 150" people in prison due to recall. The report can be read online at: https://www.gov.uk/government/uploads/system/uploads/attachment_data/file/541667/prison-population-story-1993-2016.pdf
The Ministry of Justice statistical release, Prison population: 31 March 2017, states that, on 31 March 2017, there were 6,554 people in prison due to recall. The release can be read online at: https://www.gov.uk/government/statistics/offender-management-statistics-quarterly-october-to-december-2016
The Howard League estimates that the cost of providing prison beds for everyone recalled to custody comes to at least £230,582,828 per year. (This estimate is based on 6,554 prison places being used to hold recalled prisoners each day, at an average cost of £35,182 per place per year.)
The Public Accounts Committee studied recalls to custody as part of its inquiry into the Ministry of Justice's Transforming Rehabilitation reforms. The inquiry concluded that "a rapid cycle of short sentence, release and recall is a poor outcome for offenders, the prison service and society". The committee's report can be read online at: https://www.parliament.uk/business/committees/committees-a-z/commons-select/public-accounts-committee/inquiries/parliament-2015/transforming-rehabilitation-16-17/
The table below, setting out figures compiled from official Ministry of Justice statistics, shows how use of recall has grown sevenfold since 2000-01.
| | |
| --- | --- |
| Year | Number of recalls |
| 2000-01 | 3,182 |
| 2001-02 | 5,086 |
| 2002-03 | 8,406 |
| 2003-04 | 11,268 |
| 2004-05 | 11,171 |
| 2005-06 | 11,450 |
| 2006-07 | 13,411 |
| 2007-08 | 13,252 |
| 2008-09 | 13,467 |
| 2009-10 | 15,004 |
| 2010-11 | 15,631 |
| 2011-12 | 16,591 |
| 2012-13 | 16,307 |
| 2013-14 | 17,515 |
| 2014-15 | 17,701 |
| 2015-16 | 22,412 |
Contact
Rob Preece
Campaigns and Communications Manager
The Howard League for Penal Reform
Tel: +44 (0)20 7241 7880
Mobile: +44 (0)7714 604955
Email: robert.preece@howardleague.org
ISDN line available on 020 7923 4196 – uses a G722 system
Join us

Add your voice to our movement for change. Every voice counts and we hope that you will add yours.

Join us today

Support our work

Everything we do is focused on achieving less crime, safer communities, fewer people in prison. We need you to act now for penal reform.

Ways to support