Improving outcomes for women at remand and sentence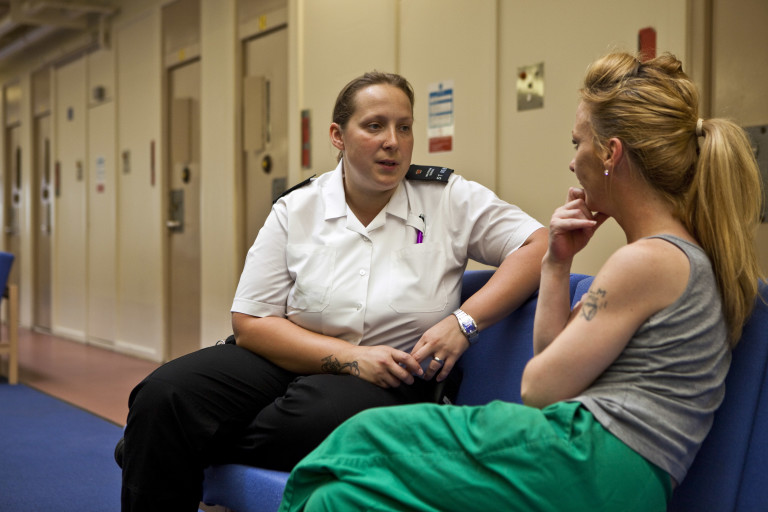 Women who have had contact with the criminal justice system can transform their own lives and those of their families. As a group, women commit fewer and less serious crimes than men, and respond well to tailored community support. As a result positive responses to women in conflict with the law can unlock their potential and that of their communities.
Often women get into trouble with the law for reasons linked to the effects of childhood trauma, domestic violence, homelessness and household poverty. However the criminal justice system, designed to meet the very different needs of men, is not well-suited to supporting women to resolve the issues that drive their problematic behaviour. In particular short periods in prison can be devastating for women – depriving them of home and family, and providing little in the way of positive help to address their needs.
Reset: Rethinking remand for women
Each year thousands of women are sent to prison whilst they wait to be tried or sentenced. Yet almost two thirds of women denied bail by magistrates do not go on to receive an immediate prison sentence.
The Howard League's briefing, Reset: Rethinking remand for women, highlights how the current approach to remand hearings penalises women. It argues that remand decision-making needs to be rethought and reformed to enable judges and magistrates to take a distinct approach to women. Key points include:
Remand decisions are critically important and often complex and demanding – they need to be acknowledged as such.
Being remanded to prison is a particularly damaging and punitive experience for women. Last year, prisons recorded almost 2,000 incidents of self-injury by women on remand – the highest number for eight years.
Foreign national, Black, Asian and minority ethnic women are more likely to be remanded without sufficient reason.
The outdated practice of remanding women to prison for their 'own protection' must stop – prisons are not equipped to care for women in crisis.
In order to make fair and appropriate remand decisions, judges and magistrates need guidance about how to apply the law and good information about the woman appearing before them and the support available for her in the community.
Improving outcomes for women at sentence
In this project the Howard League is seeking to understand the challenges which Magistrates and Judges encounter in sentencing women, and to investigate options to enable more constructive outcomes. The aim is to reduce the use of short prison sentences for women and to ensure that the sentences they do receive are manageable and respond in a fair way to the crime they have committed.
This project builds on the charity's work with the All Party Parliamentary Group for Women in the Penal System. In 2018 the APPG conducted a 10-month inquiry into the sentencing of women which resulted in a detailed report: Sentencers and sentenced: exploring knowledge, agency and sentencing women to prison. More information about the work of the APPG can be found here.
Keep informed on the progress of the Howard League's work to improve outcomes for women at remand and sentence
Join the Howard League

We are the world's oldest prison charity, bringing people together to advocate for change.

Join us and make your voice heard

Support our work

We safeguard our independence and do not accept any funding from government.

Make a donation