Arresting the entry of women into the criminal justice system: Briefing three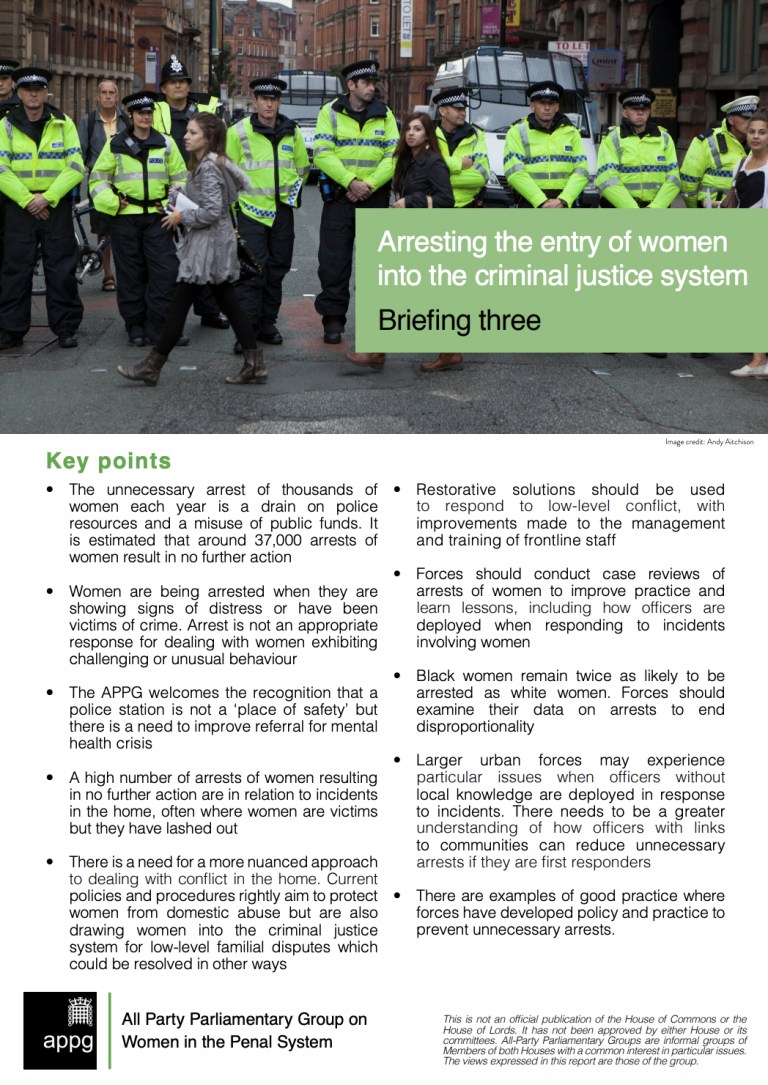 ISBN: 9781911114567

Pages: 6

Publisher: The Howard League for Penal Reform
Downloads
Arresting the entry of women into the criminal justice system: Briefing three
This the third briefing to emerge from an inquiry by the All Party Parliamentary Group on Women in the Penal System (APPG) into arrests of women.
The APPG has examined anonymised arrest data from five police forces in England and Wales. The records, which provide detailed information on more than 640 arrests, reveal how police resources are drained as women are arrested inappropriately, held in custody and released without charge. They include cases of women being arrested while showing signs of distress or when concerns had been raised about their welfare, or where they had been victims of crime themselves.
The data also highlight the need for a more nuanced approach to dealing with altercations in the home. There is evidence that policies and procedures aimed at protecting women from domestic abuse are also having unintended consequences, drawing women into the criminal justice system over low-level family disputes that would be better resolved in other ways.
Join the Howard League

We are the world's oldest prison charity, bringing people together to advocate for change.

Join us and make your voice heard

Support our work

We safeguard our independence and do not accept any funding from government.

Make a donation